Historic region and valley in northern Tuscany, Mugello, located to the north of Florence, is a wide, green valley crossed by the Sieve, tributary of the Arno River. This is a paradise for trekkers, hikers and mountain bikers, with a wide range of itineraries in different locations, ranging from rolling plains to hills and mountains.
There's a lot to see and do in the Mugello valley, full of history and traditions. Here is our list of unmissable attractions.
Lake Bilancino
Located in Barberino di Mugello, only 40 minutes from Florence, Lake Bilancino is the largest artificial lake in Tuscany. Here you can practice every water sport imaginable, from canoeing to windsurfing and sailing. This place has recently become a hot-spot for nightlife too, with stylish outdoor clubs and a number of restaurants and beach cafes along the lake's coastline.
In autumn, don't miss a chance to visit the nearby Oasi del Gabbianello, a protected nature reserve with a small wet-land where you can see pink flamingos in their natural habitat, along with turtles, mallards, storks and cranes.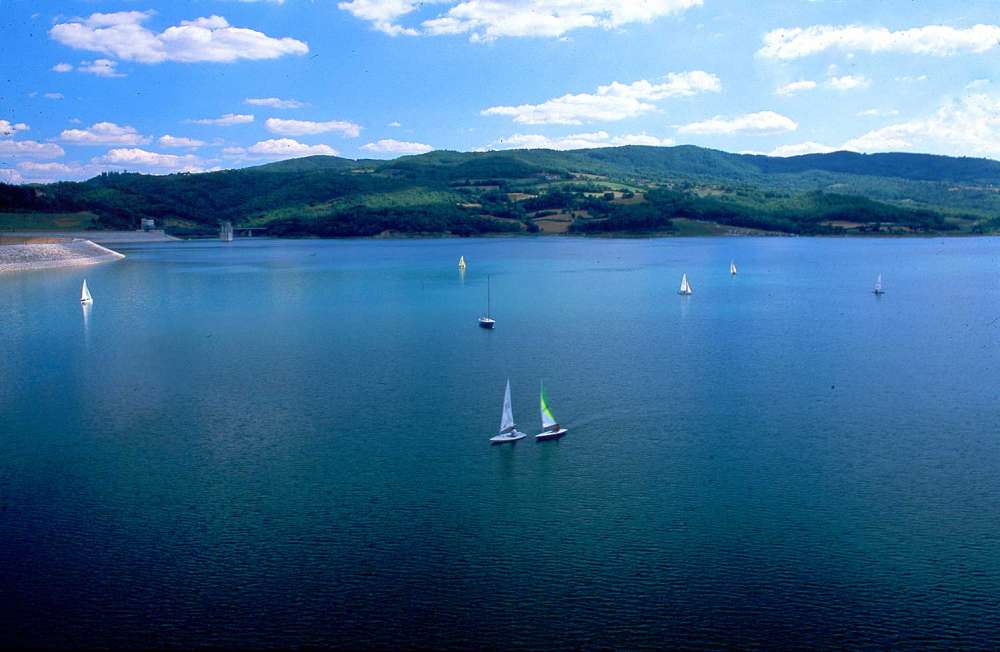 Barberino Designer Outlet in Barberino di Mugello
Half an hour away from Florence, close to Lake Bilancino, is the McArthurGlen Barberino Designer Outlet, run by the same owners of the renowned Serravalle Designer Outlet, in Piedmont, Northern Italy. Barberino Designer Outlet houses over 100 designer brand stores, ranging from exclusive fashion brands like Prada, Polo Ralph Lauren, Dolce & Gabbana and Calvin Klein, to sporting labels, cosmetics, furnishing and shoes, offering up to 70% of discounts. Non-EU citizens can shop tax free here and get the value added tax (VAT) refunded.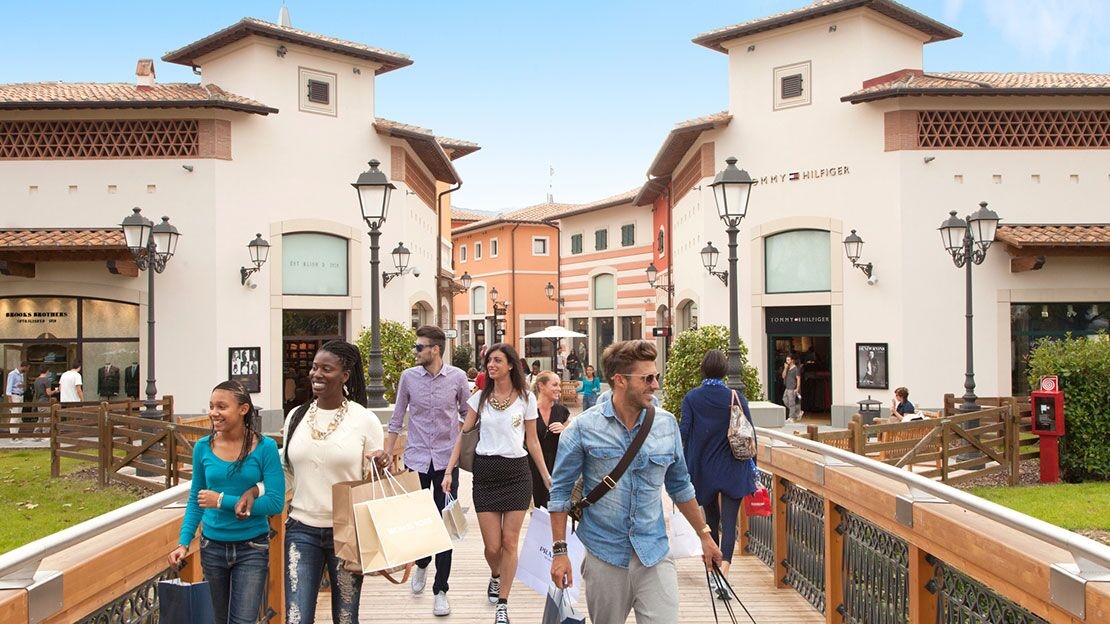 Casa di Giotto
While in the area of Vicchio, take the detour to Casa di Giotto, a well-kept secret in the Tuscan countryside, and admire the same hills and gentle slopes glimpsed in Giotto's frescoes, in which the Master offers the new wonders of perspective. This old country farmhouse that is likely to be the birthplace of Italian painter and architect Giotto, the father of modern painting, is still not a popular stop for tourists. The entry ticket entitles you to visit the Beato Angelico museum in Vicchio as well, with a collection of devotional art from the little churches in the surrounding hills. The video about the artist is worth the trip alone.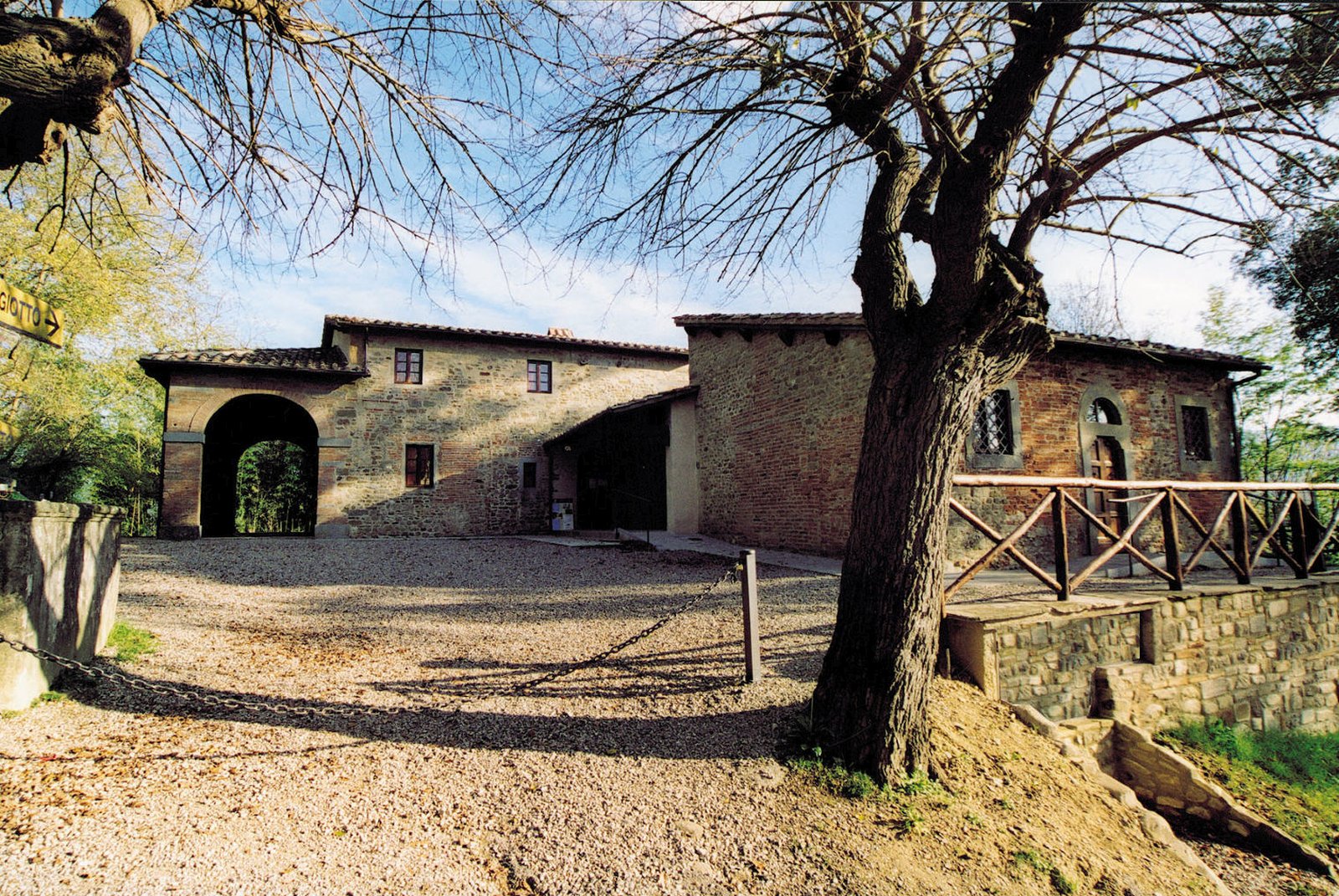 Monument to the dog Fido, in Borgo San Lorenzo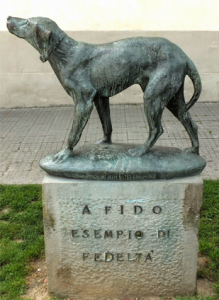 If you want to breath the real town atmosphere, take a day-trip to Borgo San Lorenzo, with great restaurants and a pretty park with sycamores. A monument to a loyal dog, Fido was placed in Piazza Dante, near the municipal palace. Fido was a dog that came to public attention in the 1940s because of his demonstration of unwavering loyalty, love and fidelity to his owner, which continued for more than fourteen years after his owner's death. This really is a moving story that will surely touch the heart of all those who love animals and have ever experienced that unconditional love that only a dog can provide you.
Mugello Race Circuit
Mugello Race Circuit is one of the most famous international motorcycle race tracks in Italy. Grand Prix motorcycle racing host an annual Moto GP event here. The race track is right outside of the small yet picturesque town of Scarperia, in the Mugello valley, about 30 km north of Florence.