Have you ever heard of Cilento? Located in the central and southern part of the Province of Salerno, in the Campania region, in southern Italy, it is a uniquely enchanting part of the country that has remained thoroughly and unexpectedly pristine.
Packed with secluded rocky coves, undulating tree-clad mountains, sandy bays, archaeological sites and picturesque villages still devoted to a traditional way of life, Cilento is one of the rare pristine areas in Italy, still largely off the tourist radar. Much of the area is covered by a green and hilly national park instituted in 1991 to protect Cilento from mass tourism and building speculation. This national park became a UNESCO World Heritage Site in 1998, with 100 kilometres of coastline and a hilly interior sprinkled with sunny hilltop villages.
About an hour's drive south the bustling chaos of Naples, Cilento sits not far south of the jet-setting Sorrento peninsula and Amalfi Coast. Pompeii is within comfortable distance, but we recommend leaving it for another time and visiting the Greek ruins at Paestum instead, much less overrun and just as striking, with huge, wonderfully preserved Greek temples that stand in the middle of the countryside.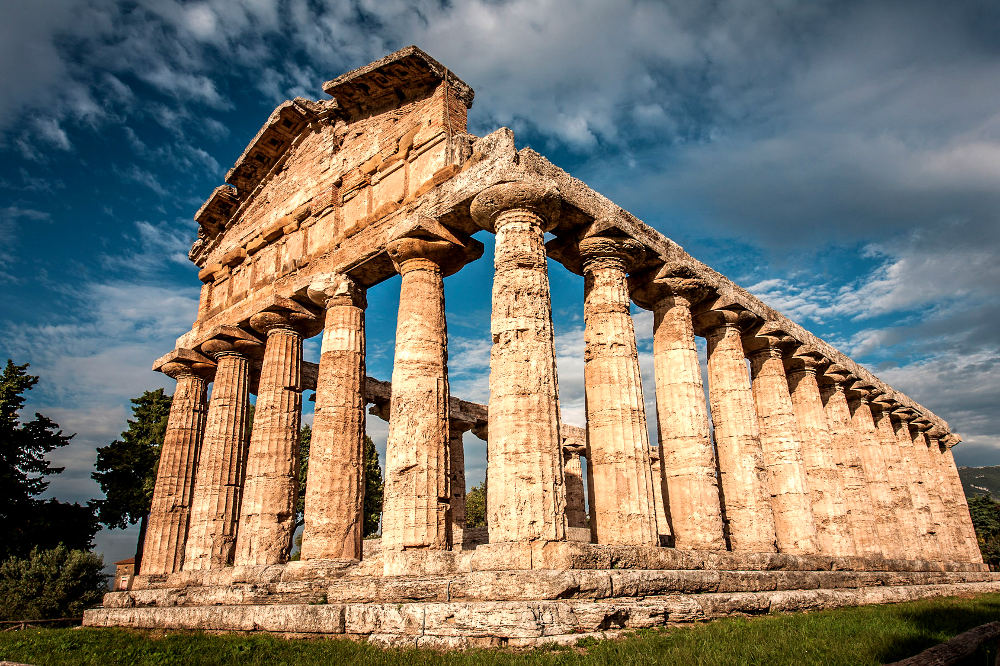 A stunning mediaeval village near Paestum, sitting atop the Cantenna cliff, nearly 600 meters above sea level, Trentinara is called the terrace of Cilento, and offers breathtaking views of the region, with the archaeological park in the distance.
Cilento has an incredible variety of things to see and do. Located in a lovely gulf of the Tyrrhenian Sea, Salerno boasts a well-preserved historical center, where St Matthew's Cathedral is the highlight. Here you can taste the world's most delicious mozzarella, produced in this area.
Lago has the right amount of visitor-friendly infrastructure and parks equipped for children. Then, visit the medieval hilltop town of Castellabate, perched 300 meters above sea level, an excellent base for exploring the area.
The coastal village of Santa Maria di Castellabate has lovely white-sand beaches, excellent restaurants, intriguing shops, noble palazzi and picturesque cliffs overlooking Italy's Cilento coast. Enjoy a laid-back afternoon on the white sands of Punta Licosa beach.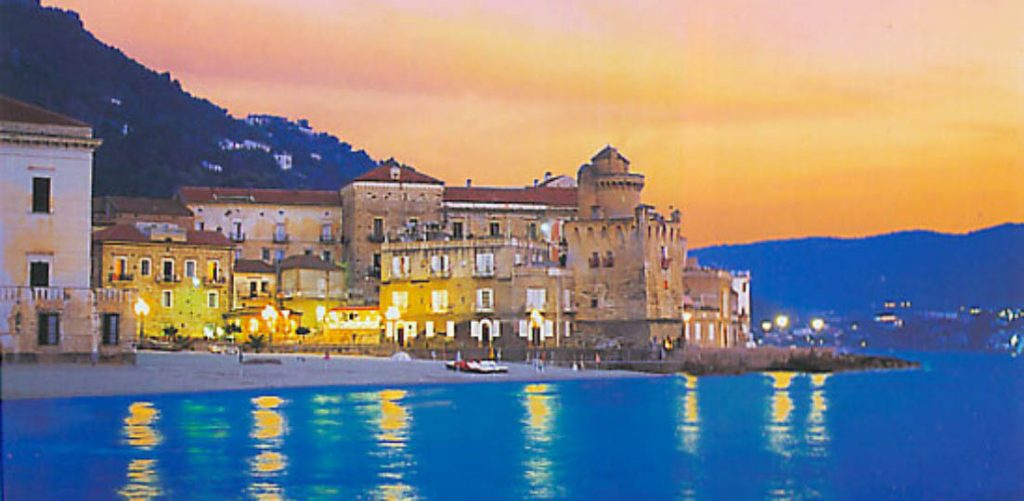 In this area, we suggest staying in a farmhouse or country retreat, peaceful spots with a reputation for good food, great wines and warm hospitality, where you can enjoy all the pleasures often overlooked in the modern rush for perfect holidays. Italy has a wonderful agriturismo system, a nationwide affiliation of farm properties and rural estates that provide impressively upscale hotel accommodation in stylish, comfortable and spacious buildings surrounded by olive groves.
Further down the coast, near Ascea are the Greek ruins of Elea/Velia, an ancient metropolis of Magna Graecia dating back to 535 BC. Following the coast south, in Marina di Pisciotta centuries-old fishing techniques are kept alive and you can go out with the fishermen in the evening and have dinner with them on the catch.
A special mention goes to the dreamy seaside resorts of Palinuro and Marina di Camerota, where you will find some of the best beaches in Italy that the Italians tend to keep for themselves. An imposing headland above the town's harbor, Capo Palinuro is one of the most beautiful stretches of coastline in Italy, and offers excellent terrain for riding, hiking, cycling and diving. Its treasures are its underwater caves, a real paradise for divers. The most spectacular one is Grotta Azzurra (Blue Grotto), named after the spectacular play of sunlight on the dazzling aquamarine water.
Non-divers can rent a boat, a yacht or mega yacht from the harbor in Palinuro and cruise along the cliffs of Capo Palinuro. Small boats set off frequently to explore the caves.
Shopping in Cilento
The best shops and artisan workshops in Cilento are to be found in Acciaroli, a favourite of Hemingway, a picturesque fishing village about a two-hour drive from Salerno, with long sandy beaches and chic hotels with sea-facing rooms with stunning views across the Gulf of Salerno. Here, you can buy beautiful handmade ceramics.
Cilento Outlet Village, located in the town of Eboli, about 30 km from Salerno, is home to over 80 shops. This lovely shopping citadel offers discounts up to 70% all year round, tax free services to non-EU citizens and tourist cards for further discounts.