Venice Carnival is approaching. If you are planning to visit the city during this amazing event, you should consider to wear a carnival mask during your trip.
Many photographers and journalists from around the world will come to Venice for this edition. Wearing the right costume is not just a pleasant experience. It is an opportunity to become part of the story and culture of this city. Forever. Do you think this is an hard task ? You are probably right, but – if you follow our suggestions, the task will become really easier.
Find the Costume
First of all, you have to find the right costume. Please : avoid turist shops around the city center. What they sell is definitely  not what we are looking for. A Venetian costume is a real artwork, exclusively made by venetian artisans. Atelier Marega, for example, is the kind of shop you should look for. They are one of the most ancient mask and costume making workshops in Venice, realizing their pieces in the same way old artisans would do six centuries ago. You can find them in San Polo, 2940/B
Add some details
After you have your costume, a nice accessory is the best way to enrich it and make your look really unique. Our suggestions : rings and a fine cane with silver finiture for a man, jewels and a beautiful handcrafted fan for a woman. Just look around some Antique dealers around the city.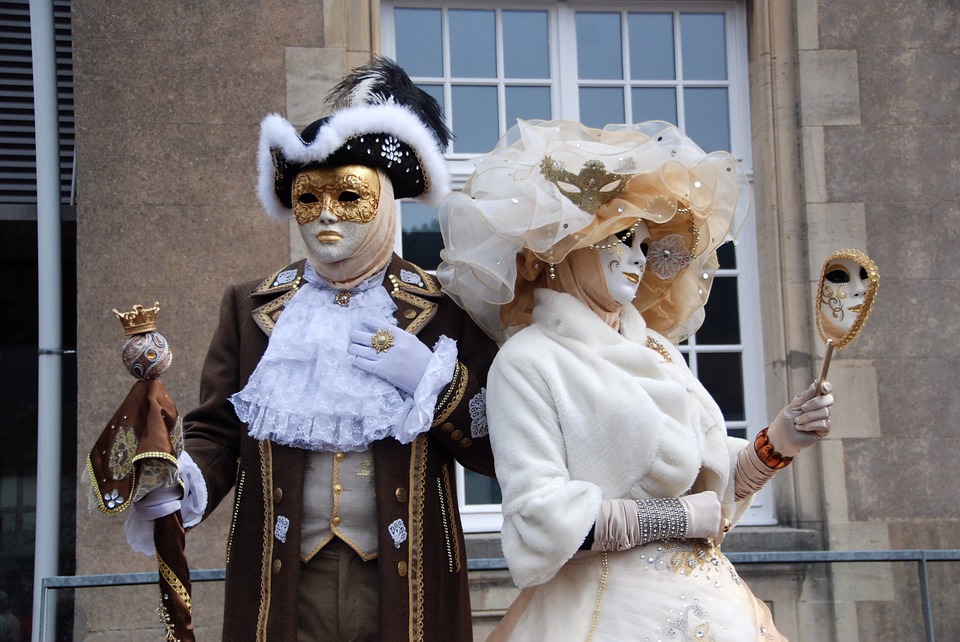 Final Steps
Now that your look is complete,  you only have to :
1. continuously walk around
2. Let photographers take pictures of you (don't forget to ask if they are privates, bloggers or media)
3. Enjoy the city
4. Attend at the right Carnival events.
Probably the most important one is Antonia Sautter's Ballo del Doge. This amazing event sold out very fast, so you should purchase your invitation as soon as possible.
If you follow correctly our suggestions, your pictures will be everywhere in just a few days. And you will be part of this ancient (and amazing) story forever.