Along with visiting top attractions like the Rialto Bridge, Murano Island and Saint Mark's Basilica, you shouldn't miss exploring the hidden corners of Venice, in the Veneto region, on the northeast coast of Italy.
My tip for you is to try and visit La Serenissima's top attractions before 10am, when the city is still relatively quiet. Then, explore Venice's non-touristy secret spots, hidden gems and unbeaten paths.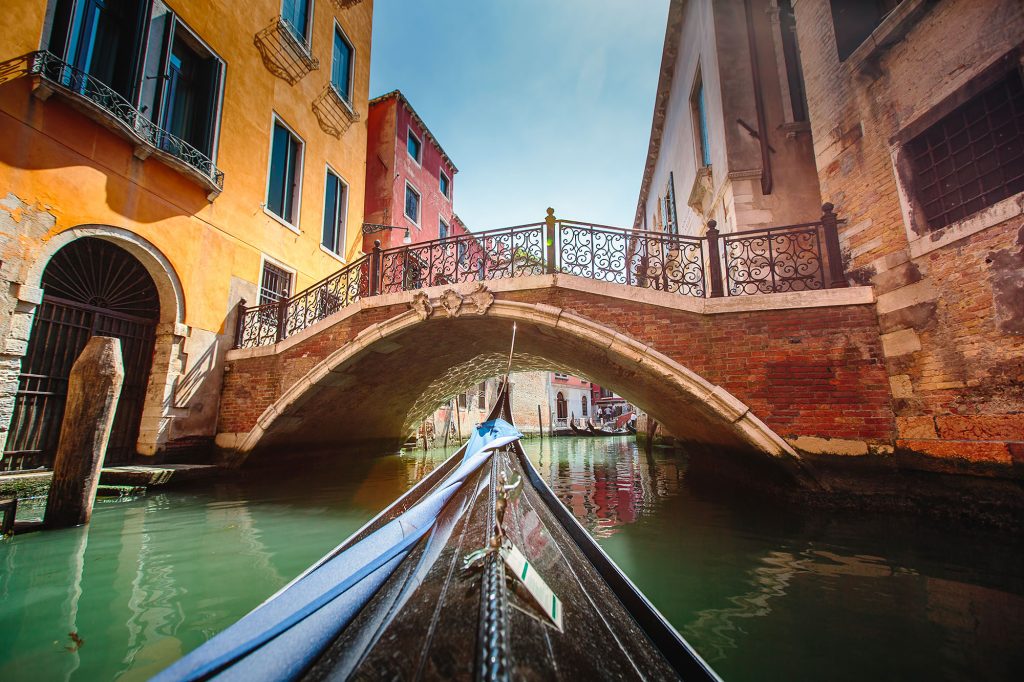 1. Libreria Acqua Alta
Nestled on the waterfront, Libreria Acqua Alta is a second-hand bookshop, which is home to thousands of both Italian and international books chaotically stacked to the ceiling in retired full-size gondolas, old canoes, barrels and even bathtubs.
In this bibliophile's paradise you will have the time of your life sifting through this huge selection of new and used books on offer, magazines, maps and other ephemera. Take some time to step out into the bookstore's lovely garden, with a staircase made exclusively of books.
2. Dorsoduro
One of the loveliest parts of Venice, Dorsoduro is distinctly non-touristy. In this area of the city you will find many arty independent shops selling everything from paintings to antiques, from glass to books. This area attracts artists, musicians and students attending nearby universities. Fondamenta Zattere is perfect for a sunny walk along some of the most fascinating parts of Venice, where you can also see gondola makers at work creating traditional flat-bottomed Venetian boats by hand, at a corner where Rio degli Ognissanti and Rio dell'Avogaria converge. For a lux stay here, there are many chic hotels you can choose from. Accommodation in Venice tends to be fairly expensive.
3. Cannaregio
The most Northern district in Venice, Cannaregio is the part of the city most tourists never see, where the real Venetians actually leave. It is so enjoyable to wander around that you will not mind getting lost in Cannaregio, home to the world's first ghetto. Its sunny squares and back alleys offer a lovely taste of local life you can't miss on your next trip to Italy.
4. Ca' di Valle Zappa
A fairytale villa built in Dutch style by a migrant from The Netherlands back in 1925 is to be found in the southern part of the lagoon. It is called Casone di caccia di Valle Zappa and you will probably need to rent a private boat or hire a water taxi to get there.
5. Doge's Palace Secret Itineraries
When visiting the Doge's Palace, in Saint Mark's Square, don't miss a tour of the Secret Itineraries through secret passageways, torture chambers, prisons and other areas of the palace that are usually unavailable during regular visits. You will have the opportunity to walk through cramped corridors and see the city through narrow grills on the windows, as prisoners did.
6. San Polo
Situated within the upper curve of the Grand Canal, San Polo is an atmospheric district with lots of secretive lanes and many interesting spots for shopping and gourmet eating. Don't miss a chance to visit typical Venetian mask and glove shops and the picturesque fruit and vegetable markets.
Take a gondola ride starting at a station away from Saint Mark's Square and tell the gondolier that you prefer to enjoy a more private gondola ride on the back canals. San Polo makes an excellent choice for a quiet gondola ride away from the tourist sights, especially at sunset or in the evening.
7. Chioggia
The nearby fishing town of Chioggia is a smaller and less touristy version of Venice, with narrow canals and arched bridges. It is an example of how Venice might have looked like if it had not discovered the treasures of trade. With some excellent seafood restaurants, Chioggia can make a super day trip.