Discover Umbria with ILC
Landlocked between Tuscany and Lazio and separated from Marche by the jagged spine of the Sibillini Mountains, Umbria is brimming with history, natural beauty and art treasures.
Often called Italy's Green Heart, Umbria has a coronet of lovely terracotta-topped villages and Medieval hill-towns, none more than a few miles from the next. A hire-car is useful for a touring holiday in this gorgeous region.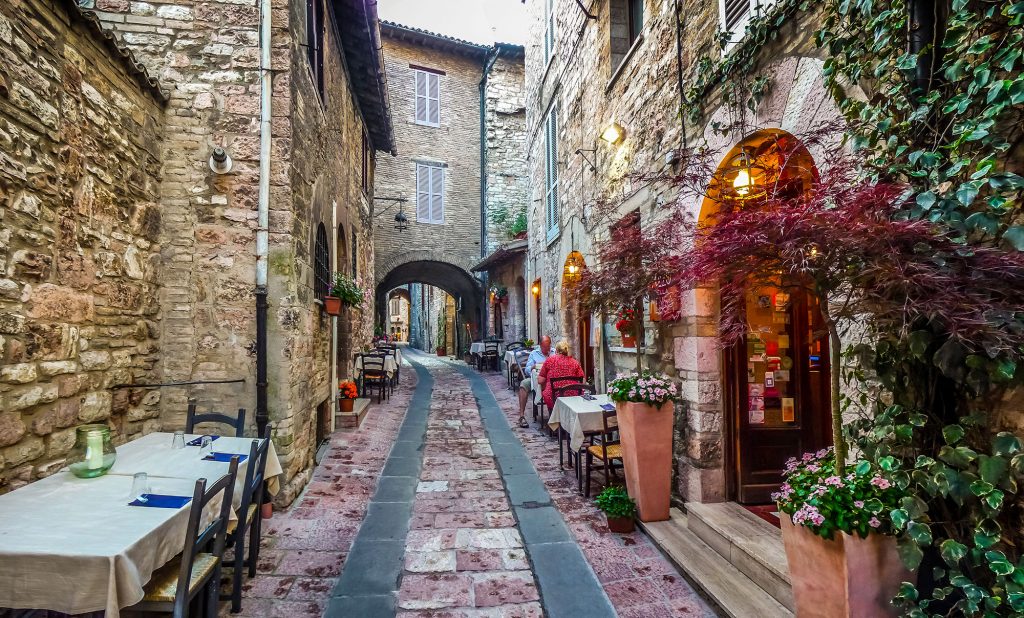 Umbria, in central Italy, offers the kind of holiday where you can take life slowly, savoring the local specialties and really getting to know the Bel Paese. Cultural heritage is not Umbria's only rich vein, its farm-to-table culinary scene will delight you. Foodies are in their element here.
So, Umbria is for the laid back traveler, who would perhaps like to sip full-bodied local wines in one of the many award-winning wineries. Festivals dot the calendar year-round and a vibrant art and live-music community will scratch your cultural itch.
Here is an itinerary through the gentle fall and rise of overlapping hills in Umbria.
Perugia
The regional capital of Umbria, populous Perugia is a lively Medieval walled hill town, filled with fine Etruscan, Roman and Medieval monuments. For those with a sweet tooth, Perugia is one of Italy's chocolate capitals. The region's epicenter, Perugia has a world famous jazz festival and is home to a renowned Italian language school for foreigners.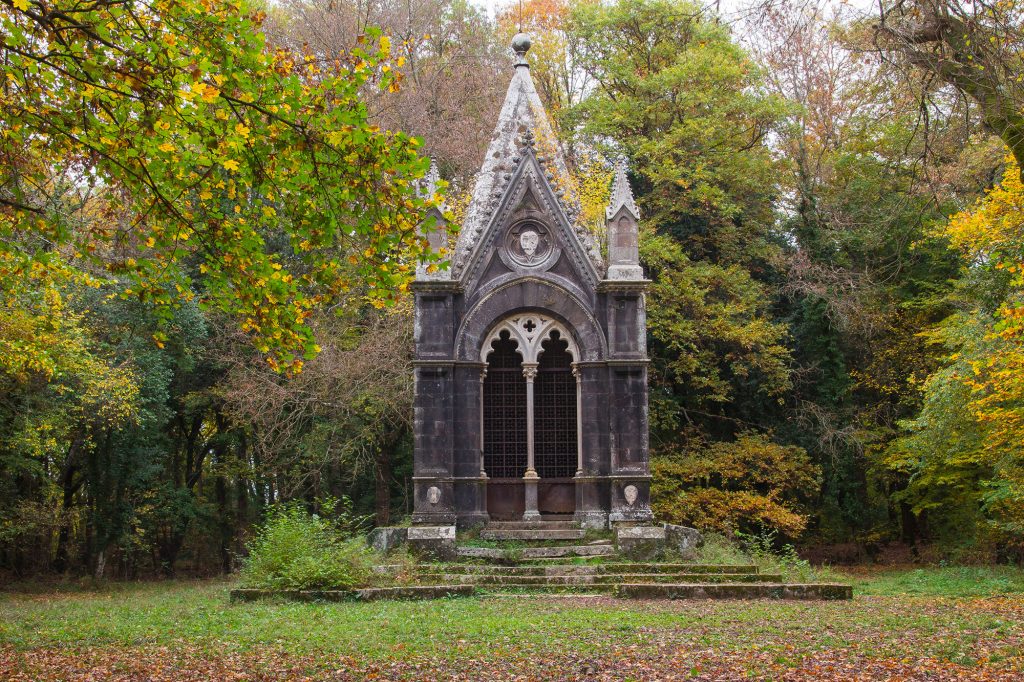 Lake Trasimeno
Umbria has no access to the Mediterranean Sea but holds Italy's fourth-largest lake, which has had a great deal to do with ancient history. Located to the west of Perugia, Lake Trasimeno, another of Umbria's quiet jewels, is surrounded by hilly olive groves, thick woods, rows of seducing vineyards and Medieval stone villages perched on the top of promontories jutting into the water.
Montone
Pick up your rental car and drive over to Montone, in the province of Perugia, a walled Medieval village which ranked amongst the 100 most beautiful villages in Italy.
Gubbio
Head to Gubbio, a splendidly preserved, Medieval walled town beautifully set on the lower slopes of Mount Ingino, twenty-five miles northeast of Perugia. Its Medieval appearance and the gorgeous mountainous backdrop make it one of Umbria's most pleasing towns.
Assisi
On the fifth day of your tour you will travel from Gubbio to Assisi, a superb hill town tucked enticingly on the slopes of Monte Subasio. One of Umbria's most-visited destinations, Assisi is known for being the birthplace of Saint Francis, and its most popular attraction is the immense Basilica of St. Francis, a UNESCO World Heritage Site visible for miles around, filled with stunning frescoes by Giotto and Cimabue.
Norcia
With its highly prized truffles, ham, cheeses, salamis and lentils, Norcia, a remote, mountain-ringed gem in southeastern Umbria, is a gastronomic center par excellence. Come in late May to see the celebrated wildflowers that cover a vast upland plain above the town, called Piano Grande.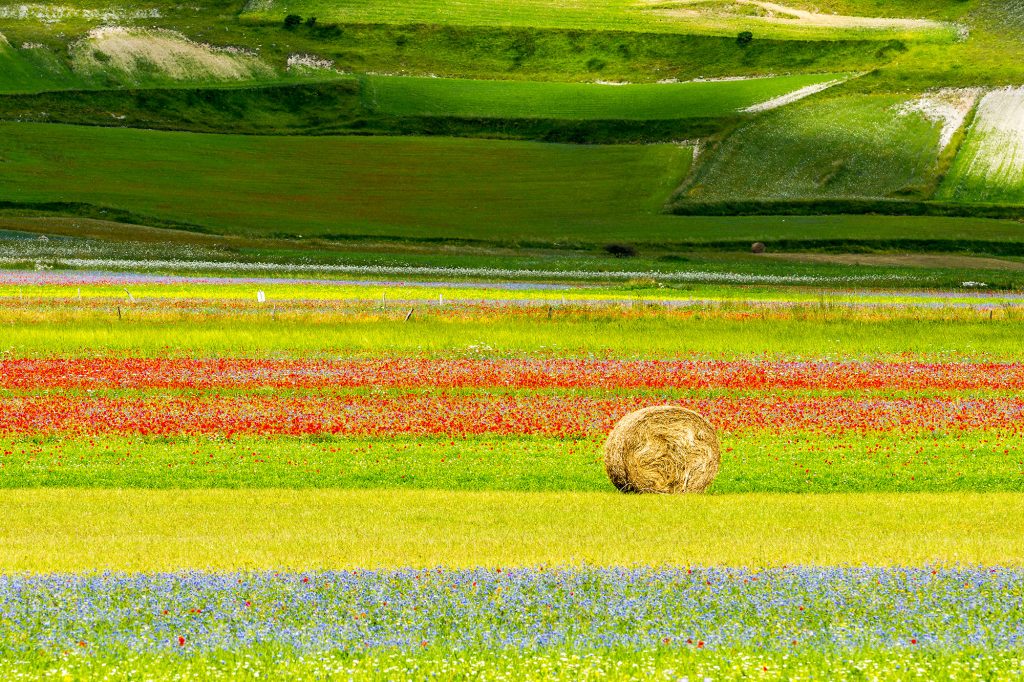 Spoleto
A well-preserved hill-town surrounded by seducing countryside, Spoleto is famous as the home of the annual Spoleto Festival, one of Europe's major cultural events, now in its 60th year.
Cascata delle Marmore
Cascata delle Marmore, near Terni, is a magnificent sight to behold. This 3-tiered water feature has been purposely shaped by the Romans, by diverting a portion of the Velino River. We are grateful to the travel blogger Italia Nascosta for this incredibly close picture of the Marmore Waterfalls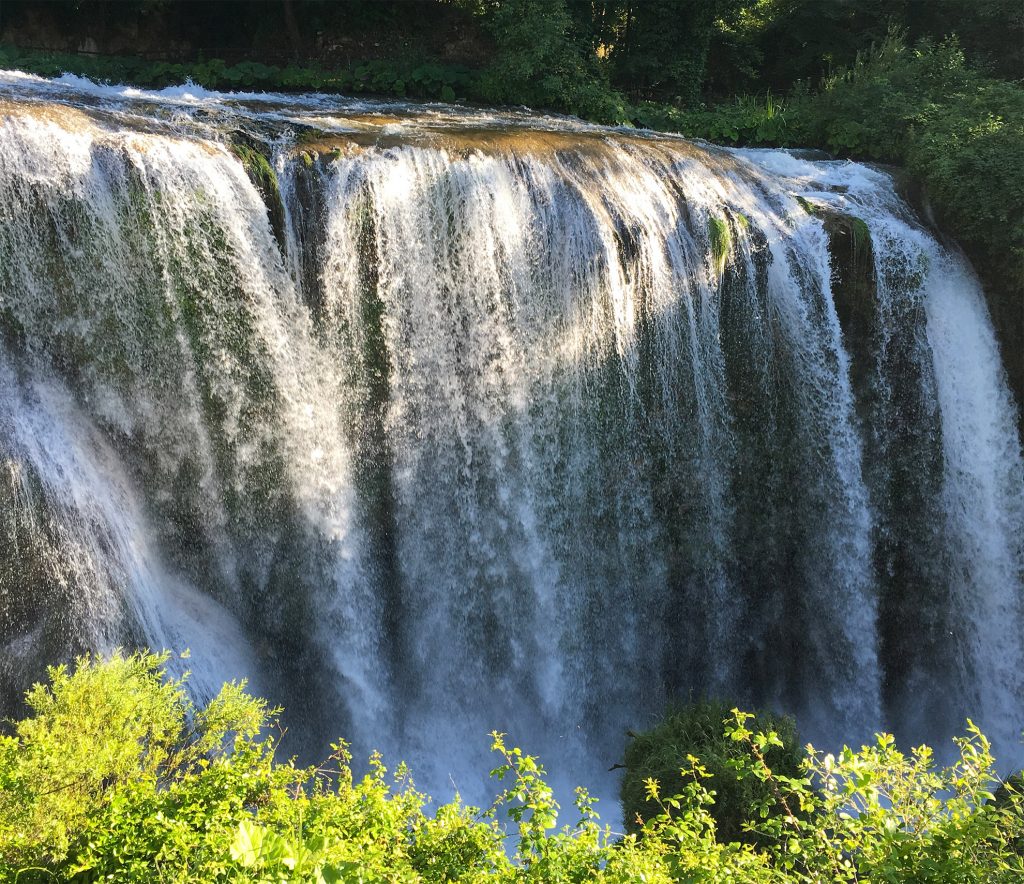 Orvieto
Perched spectacularly on a plateau on the top of huge tufa cliffs, the Etruscan city of Orvieto is one of the most dramatic hill-towns in Umbria. With a stunning mosaic façade, Orvieto's soul-stirring Gothic Duomo is one of Italy's finest cathedrals.