Venice is unique among world cities. It has been described as the most beautiful city built in the human history. And we believe this is true.
In this guide we want to suggest you the top five things you can do in Venice during your first visit, in order to enjoy the city from a vantage point.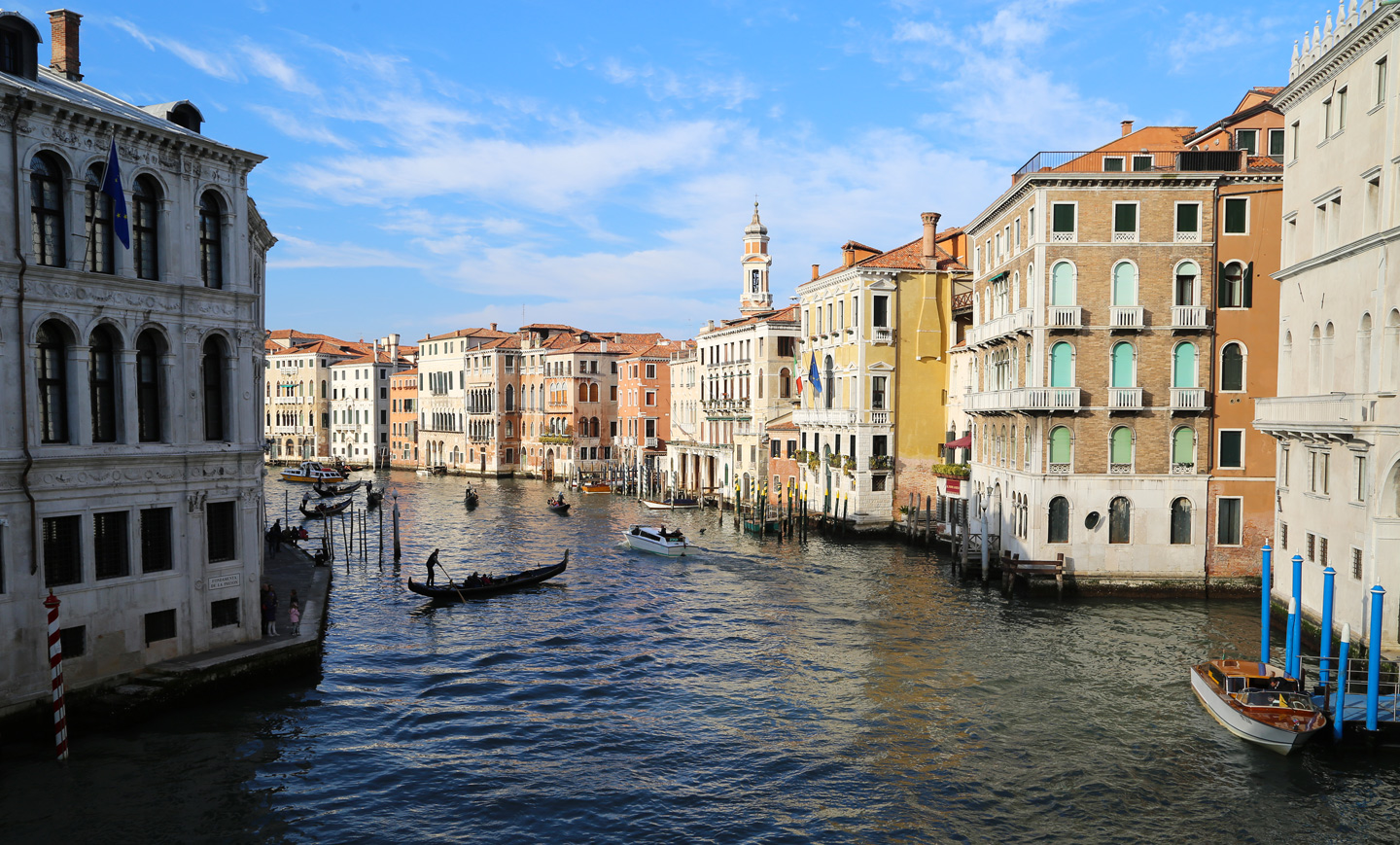 Grand Canal Private Cruise

From the Venice Ferrovia (railway station), you can enjoy a Grand Canal cruise with a private wood speedboat. During the trip, a tour guide will be able to give you a brief history of the monuments facing Canal Grande. Or you can enjoy the view with just a little music, like the famous Rondò Veneziano.
St. Mark's Basilica and Campanile
The speedboat will take you to the beautiful St. Mark's area. Here you can enjoy a beautiful visit of the Basilica and its Campanile. With a special booking service you will be able to skip the line and avoid the busloads of tourists coming every day to admire this beautiful location. Don't miss the amazing Pala d'Oro, the high altar retable of the Basilica, universally recognized as the most important Byzantine opera in the world.
Doge's Palace
Close to St.Mark's Basilica stands the majestic Palazzo del Doge (Doge's Palace). The doge was the old head of state during Venetian Republic. This gorgeous Palace is a Gothic masterpiece. With a private tour of the location you will be taken to discover hidden offices, courtrooms, archives, and prisons
Eat at Quadri Restaurant
Quadri is a popular starred Michelin restaurant you will find in San Marco's square. You should arrange in order to have a table close to the beautiful view of the square. Venetians recognize Quadri as a Gastronomic Munument ; it represents the contemporary expression of traditional Italian and Venetian dishes. Silvio Giavedoni, executive chef of the restaurant, will please you with his unending creativity.
Rialto Bridge, shopping and City View
From St. Mark's square you can reach Rialto by boat or by walking, if you prefer. We suggest you the first option, maybe taking a classic gondola and enjoying a closer view of the beautiful canali di Venezia. If you follow our suggestion, the popular Ponte dei Sospiri is worth a visit.
Rialto Bridge is a beautiful Renaissance stone span, lined by shops. A nice place for good pictures. For your shopping experience we suggest you a visit to the close Fondaco dei Tedeschi, a beautiful brand new location with shops from the most famous fashion labels. On the roof of this building you'll be able to book and enjoy a stunning full-ranging view of the entire city.
Organize your next luxury vacation in Venice with our team.
Discover our Venice Historical Regatta Experience (September 2017) or Contact us for your next tailor-made vacation in Italy.