Luxury thermal resorts in Tuscany for SPA vacation in Italy
Extraordinarily rich in underground thermal waters, Tuscany has the highest number of thermal centers in Italy. Well-known since ancient times for their therapeutic properties, its sulphur hot and healing springs are perfect for a visit any time of the year. Here is a selection of the most exclusive thermal resorts in Tuscany.
Luxury thermal resorts in Tuscany : Grotta Giusti Natural Spa Resort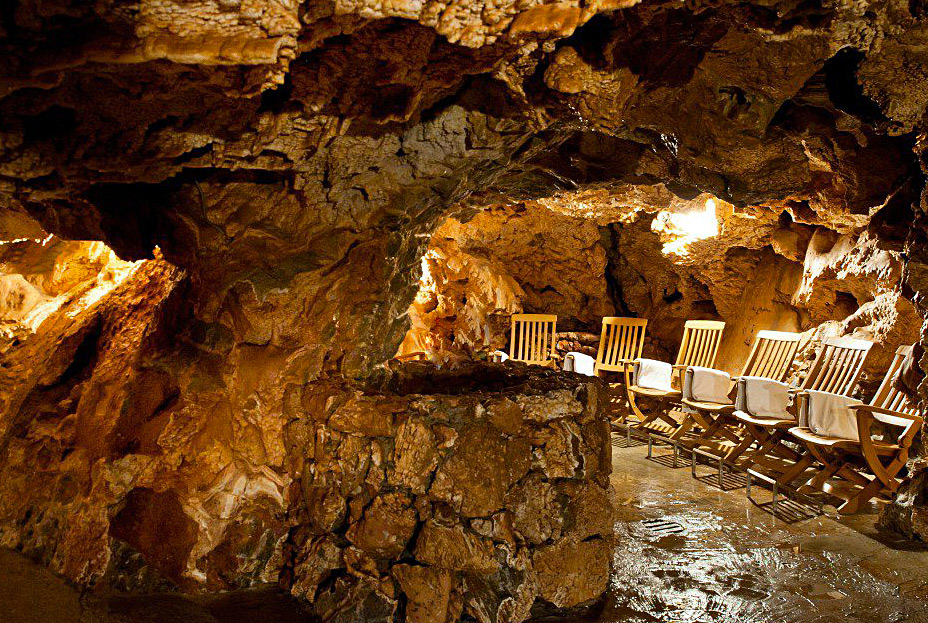 Located in Monsummano Terme, just a short taxi ride from Florence, Pisa and Lucca, Grotta Giusti bases its wellness treatments on the use of healing thermal waters. Set in a lush 45-hectare park with secular trees, the quintessentially Tuscan 19th century villa has preserved its natural charm. Grotta Giusti's thermal waters rich in bicarbonates, magnesium and sulphates feed its attractions, including an enormous outdoor thermal pool and a smaller private one, for hotel guests.
Grotta Giusti offers not only luxe stays but also exclusive wellness treatments to revitalize skin, boost metabolism and kick start healthy living. It is the only hotel in the world to offer an underground thermal cave.
Luxury thermal resorts in Tuscany : Fonteverde Tuscan Resort & Spa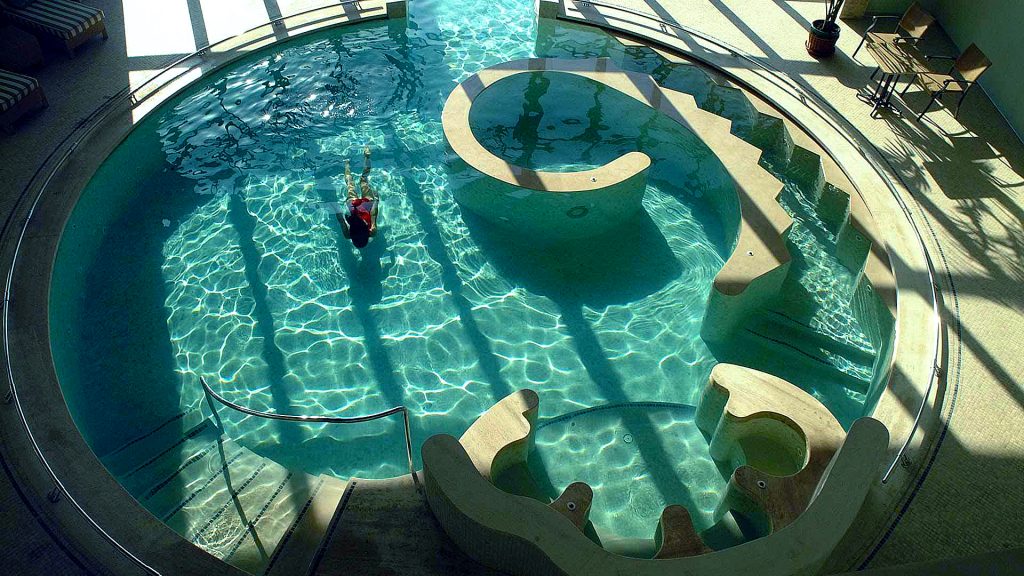 In a sumptuous villa built by the Grand Duke Ferdinando in the 17th century, the renowned Fonteverde Natural Spa Resort is located in San Casciano dei Bagni, an ancient village in Val D'Orcia, famous for its natural thermal springs rich in minerals.
In the southeast corner of the region, on the border of Tuscany and Umbria, San Casciano dei Bagni can easily be reached by those staying in Cortona and Siena.
Fonteverde Tuscan Resort & Spa, immersed amid one of Italy's most beautiful landscapes, has 78 rooms, including six junior suites and seven suites. The Spa provides a wide range of exclusive wellness treatments. Healing thermal waters rich in calcium and sulphur bubble out of the mountainside into outdoor and indoor swimming pools, at a relaxing 38° C.
Luxury thermal resorts in Tuscany : Bagni di Pisa
Once summer residence of the Grand Duke of Tuscany, prestigious 5-star Bagni di Pisa Palace & Spa is housed in a marvelous lemon tree-studded park. This is a Spa (Salus Per Aquam) in the truest sense of the word, with a wide range of exclusive detox, weight-loss and pampering programs on offer. A special mention goes to its pools of thermal waters rich in calcium and magnesium.The wellness treatment menu includes a Turkish bath, sauna and a Tibetan Bell Sound Treatment, as well as ancient Mediterranean techniques using herbs, salts, olive oils and thermal mud.
Luxury thermal resorts in Tuscany : Hotel Adler Thermae Spa & Relax Resort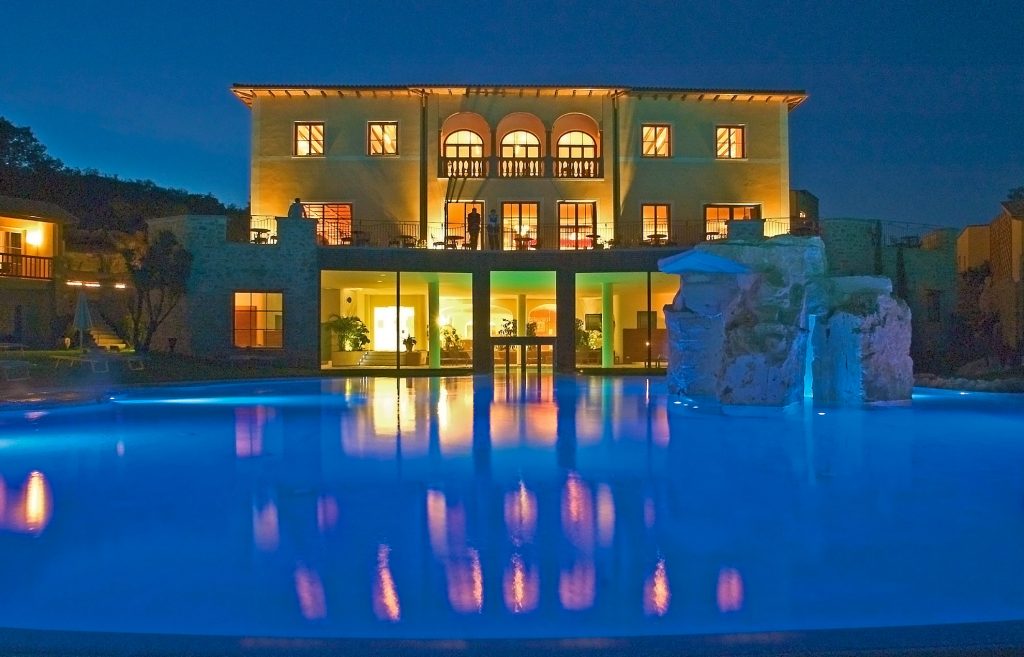 Immersed in the breathtaking scenery of Val D'Orcia, Hotel Adler Thermae Spa & Relax Resort is a haven of relaxation and comfort, with magnificent views and chic architecture. This gorgeous resort, modeled after a characteristic Tuscan villa, has a topnotch Spa with superb pools and uses local products for its wellness treatments. Hotel Adler Thermae Spa & Relax Resort's most outstanding features are the thermal indoor and outdoor pools, open even in winter. The water is sourced from Bagno Vignoni's ancient spring that was once the vacation destination for the Medici family. There are also a steam bath, a salt bath, a clay bath and three different types of sauna, the best of which is made of olive tree wood.
Luxury thermal resorts in Tuscany : Terme di Saturnia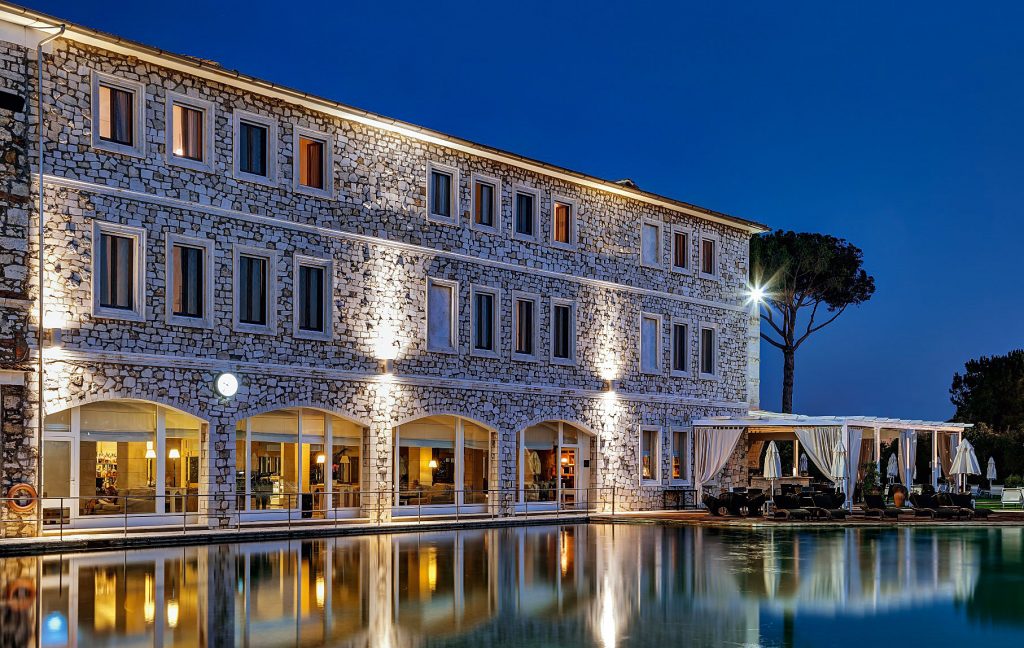 Hidden in the wild countryside of Maremma, about an hour south of Siena, these enormous natural pools of milky water have drawn visitors from all over the world for decades. The water is about 37° C and immediately relieve aches and pains, relaxing the body. A large number of resorts and luxurious Spas has grown around the natural pools. There are also two picturesque natural waterfalls formed by the springs that deserve a visit, called Cascate del Mulino, in front of an ancient mill, and Cascate del Gorello.