When Mother Nature was distributing charm, she must have piled up the goodies high when it came to Tuscany, midway down the Italian peninsula. Known for its fine wine, Renaissance art and gourmet food, Tuscany prides itself on being also a great destination for luxury shopping in Italy.
Luxury Shopping in Tuscany : Florence
Milan might be an internationally famous fashion and design capital, but, to many, the real home of Italian style is Florence, gorgeous art-filled, historic city with medieval streets lined with artisanal shoemakers, bespoke clothing shops and historic leather markets.
The most famous and elegant street in town, via de' Tornabuoni is the home of Salvatore Ferragamo's first property, as well as top fashion designers' showrooms, including Prada, Gucci, Dolce & Gabbana, Armani, Emilio Pucci and Roberto Cavalli. Wandering down Via del Corso you will find an array of innovative boutiques and everyday modern stores, representing both national and local brands. Via dei Calzaiuoli is a popular street in Florence, filled with high-street shopping women's boutiques and sleek concept shops.
At La Rinascente, Italy's answer to Macy's, you can find everything from women's and men's fashion to home goods and beauty supplies.
The store in Florence features a rooftop terrace which offers remarkable views of the city.
Luxury Shopping in Tuscany : outlets
South of Florence lies the bargain-hunter's paradise. More than a few major outlet towns are to be found in Tuscany, where you have the exclusive opportunity to purchase top designer luxury items at bargain prices.
The most famous shopping outlet in Tuscany is The Mall, in Reggello, a thirty-minute drive south of Florence. There are regular shuttle buses that travel from Florence's SITA bus station, in front of Santa Maria Novella railway station, to The Mall Outlet.
The Mall has a number of luxury brands all in one place, including Salvatore Ferragamo, Bottega Veneta, Prada, Giorgio Armani, Tod's, Gucci, Alexander McQueen, Sergio Rossi, Valentino and Yves Saint Laurent, just to mention a few. In addition to exclusive discounts, the shopping experience at The Mall outlet centre can be even more rewarding to non-EU citizens, who can receive a tax refund on all products purchased here, simply using a Tax Free Form available in any shop in the outlet.
Fendi Outlet is close to The Mall and sells last season's goods with 50% discount. Roberto Cavalli factory outlet is to be found in the florentine industrial zone and offers last season's clothing, bags and accessories.
In Incisa in Val D'arno, near Florence, you will find Dolce & Gabbana outlet, with a wide assortment of past season's clothing, footwear, handbags, sunglasses, watches and jewellery.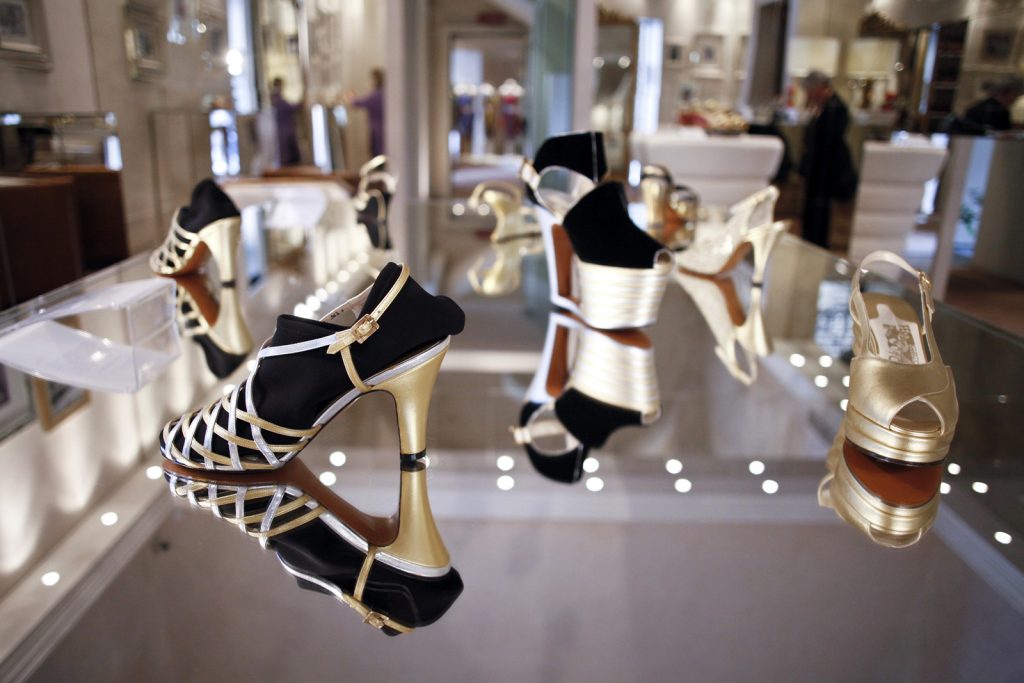 A special mention goes to Barberino Designer Outlet, set in a beautiful setting in the Valle della Sieve, north of Florence, and designed to look like a Renaissance town. There are over 100 shops for all tastes here, ranging from iconic fashion brands like Michael Kors, Calvin Klein and Polo Ralph Lauren, to sporting labels like Adidas, Puma and Sergio Tacchini. Non-EU citizens can shop tax free : the paradise for a Tuscany shopping experience.
Leaving the Florence area, drive southeast along the winding roads to Arezzo, a picturesque hilltop Medieval city, so quintessentially Tuscan that it was chosen as the setting for Roberto Benigni's Oscar-award winning movie Life is Beautiful.
About 30 minutes south of Arezzo, the Valdichiana Outlet Village is situated in a charming location, between the provinces of Siena and Arezzo. With over 140 stores where you can find discounts of up to 70% on designer brands, all year long, the Valdichiana Outlet Village extends over an area of 30,000 square meters.
In Montevarchi, about 30 kilometres northwest of Arezzo, you will find the legendary official Prada fashion outlet, also known as SPACE, one of the most famous and visited outlets in the whole region. Here you can find Prada, Miu Miu, Helmut Lang and Jill Sander clothing, footwear and accessories with up to 70% discount on the original retail price. Furthermore, non-EU travellers can get a tax refund if they spend more than € 155,00 at a single store bearing a tax-free sticker.
Looking for an experience of  Luxury Shopping in Tuscany  ? Contact us !