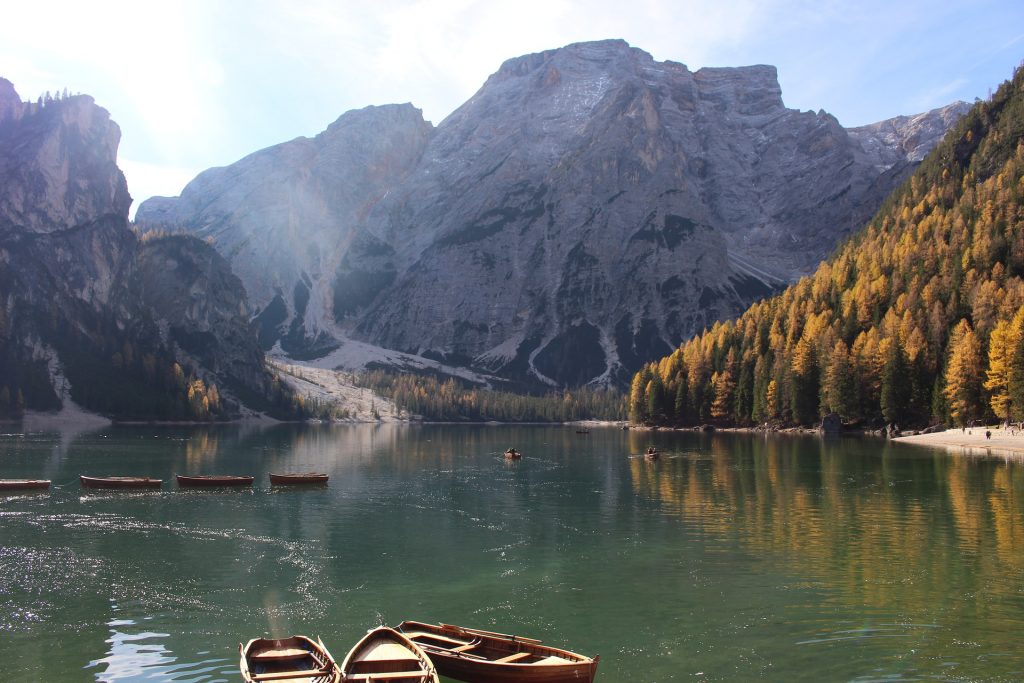 The largest and most stunning natural lake in the Dolomites, Lake Braies is heaven on Earth. Blessed with charming colours, spectacular reflections and a breathtaking alpine backdrop, it is a wonderful emerald gem nestled between a majestic collection of giant peaks in the Prags Dolomites, in South Tyrol.
One of the most stunning and photogenic lakes in the world, Lake Braies, also known as Pragser Wildsee in German, is located in the northern part of the Fanes-Sennes-Braies nature reserve, at the start of the long-distance hiking trail, Alta Via 1, one of the ten Dolomites High Routes in Trentino-Alto Adige.
One of the region's highlights, Lake Braies should definitely be on everyone's must-adventure list. It is the perfect destination for a weekend getaway with your family, to escape the bustle of the city.
What to do
This area offers countless outdoor activities. In spring and summer it is perfect for hiking, canoeing and Nordic walking. In winter it is a favourite destination for cross-country skiing, ski touring, snowshoe hiking and ice-skating.
You can take a relaxed 1 hour leisure stroll around the lake's perimeter following a family-friendly path that has everything, from equipped picnic spots and lush forest groves to secluded beaches where you can take a dip in iridescent turquoise water with a cerulean hue. It is better to go clockwise.
You can also rent a small wooden row-boat to venture out onto the crystal-clear water and get a full view of the breathtaking scenery. Canoeing in nature in such a mind-blowingly beautiful location is a pretty unforgettable experience. The stillness of the valley will make you feel at peace.
On Lake Braies' shore there are also a nice café and a souvenir shop.
Lake Braies: a photographer's paradise
The breathtakingly beautiful natural landscape doesn't leave indifferent any photographer. If you have a love and passion for landscape photography, don't miss the chance to hike up the ridge overlooking the lake and bring home stunning photographs.
Its charming scenery makes Lake Braies the perfect location for (wedding) photo shoots, all year round. In summer, it reflects striking colours in all shades from ice blue to emerald green, while in winter it's a peaceful and romantic snow-covered mountainscape, straight out of a fairy tale. The best time of the day to take photos is early in the morning, at dawn, or in the late afternoon, at dusk, when you have the lake to yourself.
How to get to Lake Braies
You can easily get to Pragser Wildsee by car. We highly recommend you hire a camper van or a car, and check out this stunningly beautiful area. Lake Braies is a short drive from Cortina d'Ampezzo and Bruneck. You can leave your car in the parking area relatively close to the lake.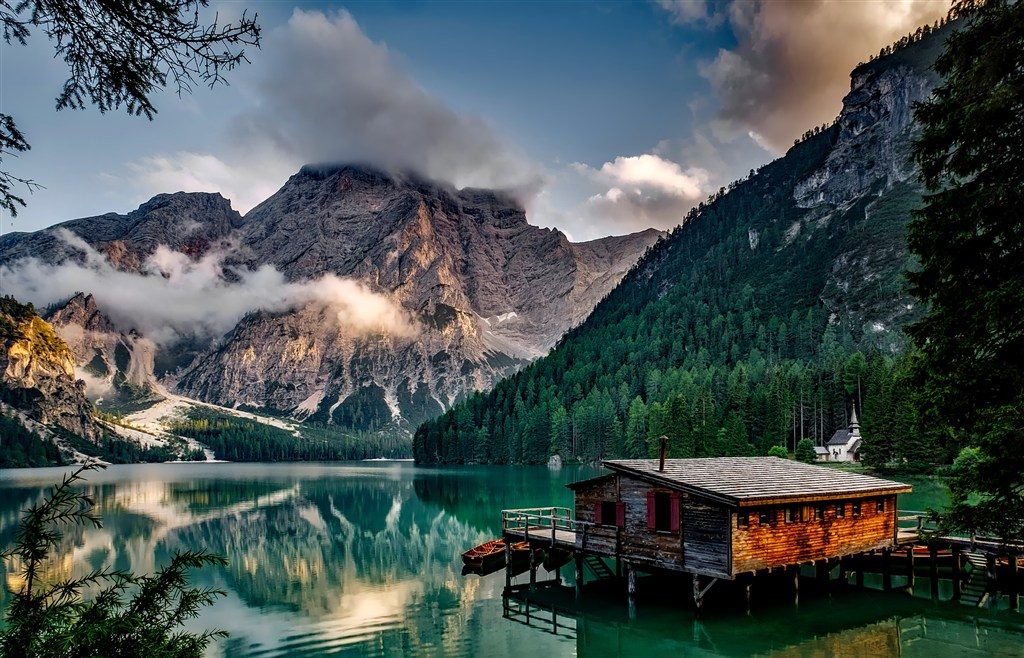 Where to stay
Directly on the Lakeside or in Braies, Mitterolang, Bruneck, Misurina, Cortina d'Ampezzo ; ILC has selected for you cozy vacation retreats and luxury hotels with health club facilities to choose from.
If you are thinking of exploring Northern Italy, an adventure holiday-seekers' paradise, contact us to plan your perfect vacation.