The timeless enchantment of an Italian wedding
You'll surely have been told – and odds are, if you're going to tie the knot anytime soon, you'll have been told this many times over – that no other day of your life will ever live up to your wedding. It's not just a ceremony of the love between yourself and your spouse. Rather, it's an event that could – and should – very well figure up there in the top ten "greatest hits" of your life. Because even more than your birthdays – your wedding's all about yourself.
You are the star – and the show, of course, is tailored after your very own whims, wishes and fancies. It's the one time you when can actually make a difference, a day where your vision – your desires, your expectations of everything that a perfect wedding should be – are matched… and sometimes surpassed. It goes without saying that your wedding should also be sumptuous – at the very least. For most of us, it's a one-of-a-kind event and we don't want to pinch and scrape – or deprive ourselves. We are the stars of the show. We want it to be a major hit.
So why don't just take the next step and hold your wedding against some of the most exclusive and awe inspiring Italian backdrops? Perhaps you've not given it much thought – but an Italian wedding might very well be the perfect epitome for elegance, class and luxury. It might likewise make a startling, gorgeous impression on your guests – and let's be honest, you don't want the  guest to forget your wedding anytime soon. Italy has it all, with its wide offering of beautiful locations, its many opportunities for sightseeings, and a plethora of hotels, restaurants and all the finest accomodations for a wedding celebration unlike any other. If your wedding's going to be a dream – why not dream big?
Attractive locations, awe-inspiring landscapes and towns of unrivalled beauty; the perks of a wedding in Italy.
There's a reason if Italy's fame as the ultimate wedding location has reached impossible peaks all over the world. Its towns are not just gorgeous – an artful blend of historic roots and modern luxuries, with their very own atmosphere which may be unrivalled in any other country – but set in some of the most delightful landscapes of Europe.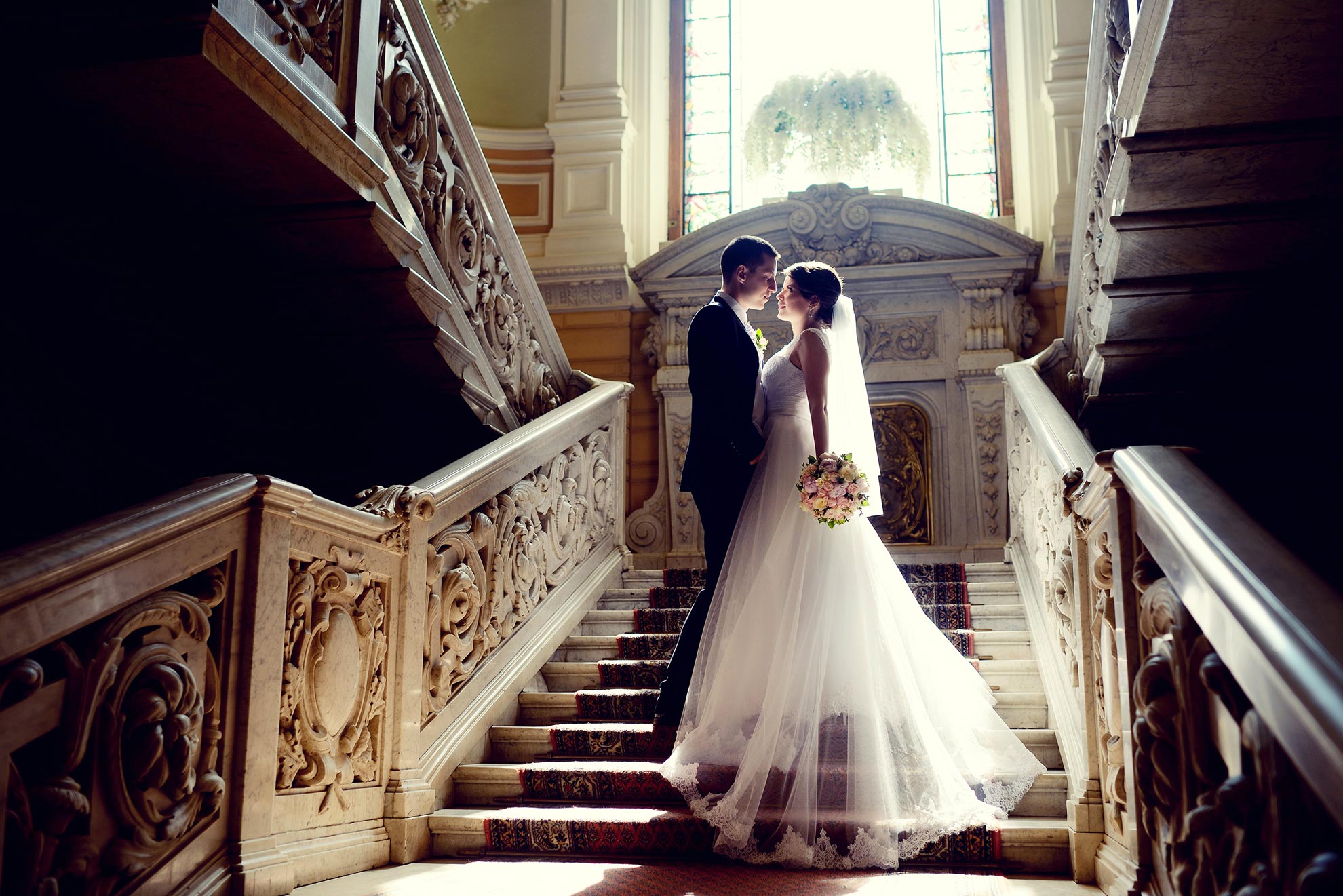 An Italian wedding might very well take place against the lavish background of the Dolomites – where the mountains meet the sky in a pristine, pure setting that whispers of otherworldly enchntments… of times and places beyond our everyday reckoning. Conversely – if the voice of the sea tugs powerfully at your heart strings, Italy offers many an outstanding seaside locations – at a time stupendous, dazzingly lavish, and deeply fascinating; from the Amalfi coastline to the crystalline waters of Olbia, from the isle of Ponza with its lush settings to the unique atmosphere of the Eolie Islands.
The scenery in which your wedding ceremony's going to be set plays a pivotal role in the overall impression it'll leave on you… on your spouse… and on each and every guest. We can guarantee that the sense of awe and wonderment will remain forever trapped in your memories, as an unforgettable reverie. Of course, choosing the perfect location from such a range of unique, mesmerizing places at your disposal might not be a breeze. This is where we come into play.
Here at Italian Luxury Consulting we thrive to offer you only the very best destinations – both for your wedding event and for your honeymoon vacation. Our experience in wedding planning stems from years of intense activity, enabling us to meet your requests with a professional full-time assistence and a wide selection of outstanding locations for you to peruse. Whether you prefer a mountain, country or seaside setting is nobody's trouble – our wedding planners at Italian Luxury Consulting will personally oversee that your requests are matched and your expectations exceeded.
Your exclusive Italian wedding experience with Italian Luxury Consulting – or in other words, why you should choose us?
Now don't get us wrong – the choice of an ideal location for your Italian wedding is, undoubtedly, a key aspect that should not be underestimated. But a wedding is much more besides its location. Like every great event, it has an overall theme, and dozens of details that must best reflect and express its meaning.
We at Italian Luxury Consulting like to think of a luxurious and fashionable wedding as a thoroughly enjoyable experience, enriched by all the choicest comforts available and with a fabled atmosphere to set it apart from the ordinary events. Our concept of wedding planning revolves around just one thing, that would be  – your maximum satisfaction. Until we receive your green light on everything – from the location to the top-class restaurant, from the flowers to your exclusively customized invitations and party favors – then our job's not over.
Our experienced wedding planners will lend their talent, meticulous work and professionality to the fulfillment of your wedding fancies down to a T. We can provide the best services for a truly unforgettable Italian wedding – as well as suggestions and an insightful assistance to meet all your needs and criteria. From five-stars accomodations, to all the perks of a lavish vacation experience restricted within the time span of one absolutely unique day, we have it all – down to a professional audio/video coverage of your wedding. Don't believe it? Try our services now – we won't disappoint!
A wedding with Italian Luxury Consulting is not an everyday experience. Rather, it's meant to be seen as – lived as – a vividly painted dream of wealth, style, and prestige. From prized cars rental to mouth-watering multiple courses banquets catered to by chefs of worlwide reasonance, through the sapient work of our  dedicated personal shoppers scouting the best Italian resources for regal wedding dresses, glamorous hairstyling, and intricate flowery decorations – every single instant of your wedding will be a miracle of painstaking dedication and skill. We don't doubt that this endless sequence of wonders will forever shine in your heart, but it might live on in even different forms – on paper or film. Our exclusive wedding video service and professional photobooks  will capture in full, glorious details the enchantment of your perfect day.
Because it's your day – and you deserve it to be nothing less a tantalizing, majestic feast for the eyes.