Parma is an elegant, historic city in the Emilia Romagna region of northern Italy. Just over an hour's drive from Bologna and less than two hours from Milan, this thriving university town is a popular traveller destination. Visitors flock to enjoy Parma's celebrated cuisine, and to immerse in its abundance of galleries, museums, and diverse architecture. Let's discover Parma with our Parma tourist Guide.
A great starting point for exploring is the cobbled Piazza Del Duomo in the city centre, which boasts a trio of architectural highlights. The battistero, or baptistery, is a striking eight sided medieval building, dating back to the 12th century. Constructed from distinctive pink marble sourced from Verona, the lofty interior features lavish Byzantine frescoes in vivid colours. Adjacent is Parma's 900 year old cathedral (Duomo), an impressively ornate structure, which houses a series of Renaissance artworks and Gothic sculptures. Its spectacular domed ceiling is adorned by a painting of the Virgin Mary, created by famed local artist Correggio. Flanking the Duomo stands its attractive neighbour, the 13th century bell tower, or campanile.
The lively area around Piazza Garibaldi buzzes with activity, and hosts an array of shops, outdoor cafés, bars, and restaurants. Dominating the Piazza is the 12th century Governor's Palace, an imposing building with a huge bell tower and distinctive clock face. This municipal building is home to Parma's Museum of Modern Art, where the contemporary exhibits strike an interesting contrast with their historic surroundings. Fashion fans should explore the streets leading off the Piazza. The area around Strada della Repubblica, Via Garibaldi, and Strada Mazzini contains a wealth of boutiques selling clothes, handbags and shoes.
Parma has numerous parks and public gardens, which offer welcome respite from the city's bustling shopping and visitor areas, particularly on hot summer days. One of the most popular green spaces is the central Parco Ducale, situated on the banks of the River Parma. This leafy oasis is a tranquil expanse of tree lined avenues and lakes inhabited by fish, ducks, and turtles. Another relaxing spot is the city's Botanical Gardens, whose verdant grounds and greenhouses contain a host of exotic plant species.
Classical music enthusiasts should pay a visit to Parma's illustrious Teatro Regio. This 19th century opera house boasts a stunningly lavish interior, which has drawn comparison to La Scala in Milan. The Teatro hosts classical performances throughout the year, its highlight being the city's annual Verdi Festival. This series of concerts and performances is held each October in honour of the great Giuseppe Verdi, composer of La Traviata and Rigoletto, who was born in neighbouring Busseto.
Palazzo della Pilotta is an extensive 16th century palace set in attractive landscaped gardens, and home to several museums, including the Galleria Nazionale. Here you will find an abundance of art, including paintings by Da Vinci, Canaletto, Van Dyck, and Correggio. On the same site is the Teatro Farnese, a beautifully ornate 17th century wooden theatre. After suffering extensive bomb damage during World War II, the Teatro has since been painstakingly restored to its former glory.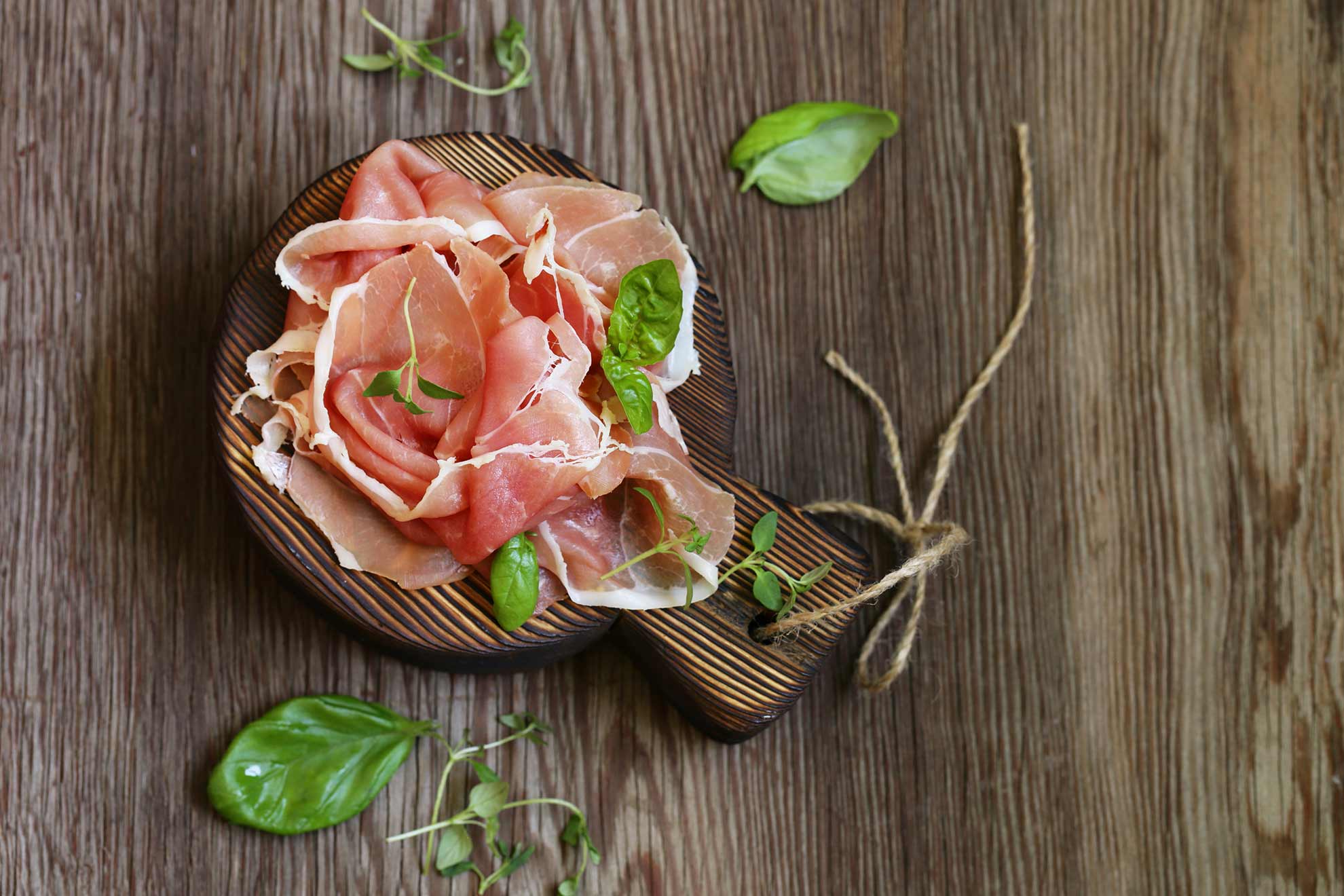 Parma tourist guide : food
Parma is proud of its reputation as a gastronomic heavyweight. Restaurant menus showcase a mouth-watering array of locally cured meats and cheeses, including global favourites Parma ham (prosciutto di Parma) and Reggiano Parmigiano. Also worth looking out for are Spalla cotta di san secondo (cured pork shoulder cooked in wine and herbs) along with antipasti specialities Culatello di Zibello DOP and Salame Felino.
Typical, freshly made pasta dishes are created using seasonal ingredients, such as ricotta and herb filled tortelli, or capelletti stuffed with aromatic black Fragno truffle. Popular local wine choices include the white Malvasia, and notable reds such as Barbera and Bonarda. The sparkling young red Lambrusco is a familiar favourite. Parma celebrates its culinary traditions with an annual food festival, held each September, when visitors can enjoy free food and wine tastings.