Attending a masquerade ball in the most romantic city in the world is an unforgettable experience that should be on every socialite's bucket list. Created in 1994 by Venetian-born designer and entrepreneur Antonia Sautter, Il Ballo Del Doge is the grandest and most renowned and sumptuous masked ball of the Venice Carnival.
Now in its XXX edition, this exclusive International Carnival Gala is a poetic reconstruction of an eighteenth century masquerade ball, attended every year by aristocrats, international jet setters, A-list celebrities and VIPs from all over the world.
Described by Vanity Fair as one of the most coveted and magnificent social events in the world, the opulent Ballo Del Doge is not only a visual feast of performers, artists and décor, but also an exclusive mundane appointment in which everyone will feel like a prince or princess adorned in splendid costumes in a fantasy world.
Each year brings a new theme conceived by Italian designer/producer Antonia Sautter's artistic vision. This year it is going to be "In Praise of Dream, Folly and Sin".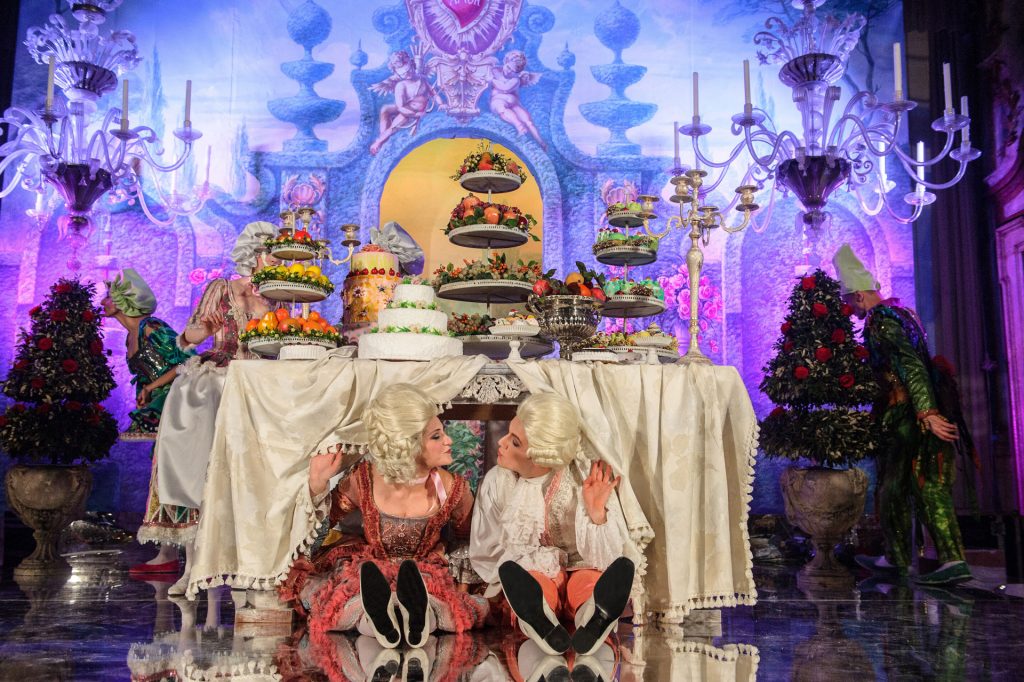 When and where
The venue is the fifteenth century palace of Palazzo Pisani Moretta, one of the most beautiful and majestic palaces on Venice's Grand Canal.
With three different floors with luxurious decorations, extraordinary set designs and stunning frescoes by Tiepolo, Palazzo Pisani Moretta will reopen its portals on 18th Febray 2023 to depict the XXX edition of Il Ballo Del Doge, the quintessence of the Venice Carnival.
The Carnival of Venice will be taking place between February 4th and 21th 2023.
Il Ballo Del Doge 2023: entertainment and performances
The entertainment includes performances by acrobats, burlesque artists, magicians, opera singers, jesters, musicians and characters from the traditions of the Commedia dell'arte. Enjoy artistic performances, classical music and a lot of dancing until the early morning, rubbing shoulders with the rich and famous. You can also book a personalized photo shoot.
Il Ballo Del Doge 2023: tickets
There are different tickets for the show, ranging from Super VIP dinner seats to entry for just the after dinner dancing party.
Super VIP Entry includes:
welcome cocktail;
opening show;
gourmet tasting dinner in the VIP Lounge;
sublime banquets prepared by refined chefs;
Great show;
open bar;
disco.
Get the highest level VIP to sit near the stage. Remember, the opulent Ballo Del Doge is a private event as well as a very exclusive affair. Make sure you book your ticket well in advance on Antonia Sautter's website.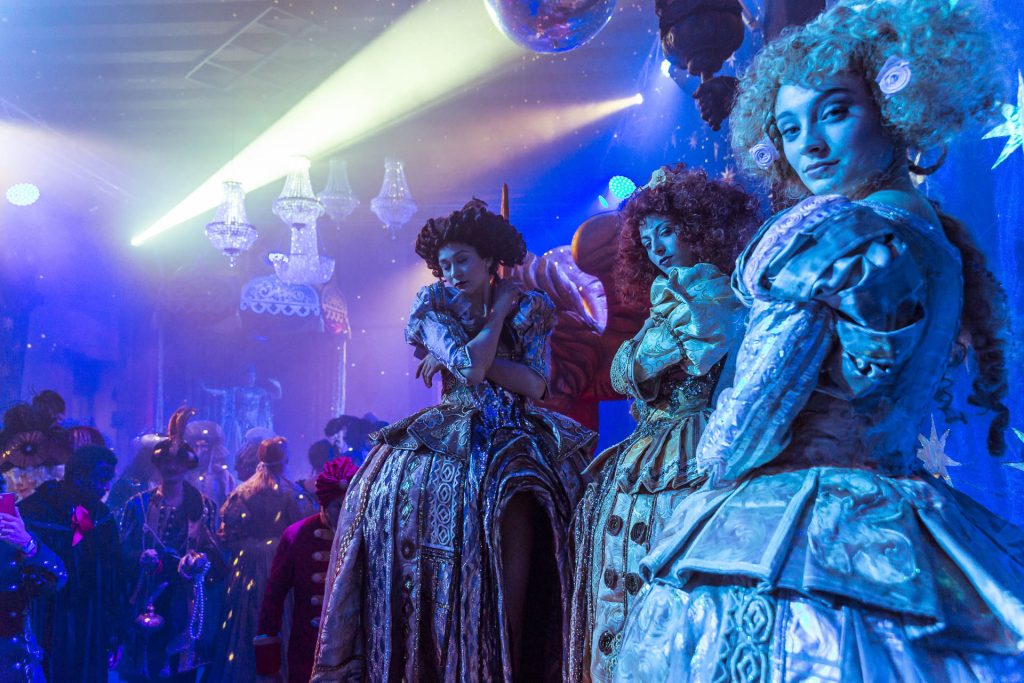 Historical costume rental
The ball dress code is extremely strict. Traditional evening dresses, tuxedos and gowns are not allowed. Historical costume rental is available by reserving an exclusive costume fitting appointment at Antonia Sautter Atelier Venetia, near Saint Mark's Square, in the heart of Venice, where you can choose from over 1300 marvelous creations designed and handmade by Sautter.