Fall is the best time for an Italian holiday. It's never a bad time to visit Italy, actually, but Autumn is when the Bel Paese really comes into its own. Autumn in Italy is an extraordinary experience that includes the spectacle of fall foliage, festivals, entertainment and delicious food.
If you have a sweet tooth, be sure to add Cremona's Nougat Festival to your itinerary. A small, elegant and well-kept city in the fertile Po Valley, Cremona dedicates nine days every year to its local Christmas sweet, nougat.
If you'd like to know more about Cremona's Nougat Fest, read on.
When and where
From 12th to 20th November 2022 the picturesque city of Cremona, in Lombardy, hosts a culinary event called Festa del Torrone di Cremona, dedicated to nougat of all types, shapes and flavors.
Hundreds of stalls along the streets of the city will be covered with that delicious toffee-tough sweet called torrone in Italian, prepared with natural ingredients of the highest quality. This typical Cremona-made Christmas sweet will be celebrated in the most original ways, including recipes with almonds, honey, chocolate, pistachio, coffee and even Limoncello.
There will be:
stalls;
tastings;
performances;
shows;
exhibitions;
musical entertainment;
historical re-enactments.
For more detailed information, contact us.
In Cremona there will also be the Festa del Salame (Salami Festival) on October 2022 and the Festival della Mostarda on October 2022. Mostarda is a delicious Italian local speciality prepared with fruits. It is different from mustard.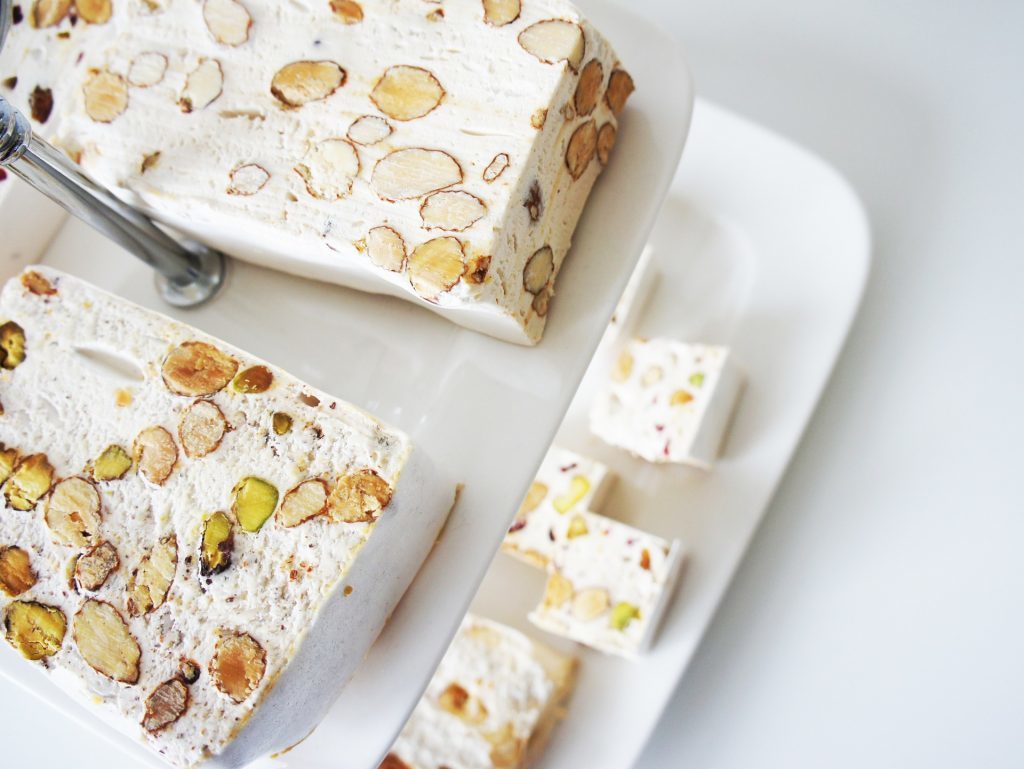 What to do in Cremona
Despite not having a university or nearby wine region, Cremona is one of the more impressive cities to visit in northern Italy. Located south of Milan, it is known for its violin-making tradition and for being the birthplace of fashion businesswoman Chiara Ferragni.
The city is pretty compact, can be easily explored on foot and has stunningly beautiful sights to see.
Piazza del Comune
Known locally as Piazza del Duomo, pedestrian-only Piazza del Comune is one of the most beautiful and best-preserved medieval squares in northern Italy, with its majestic bell tower, called the Torrazzo. Most of the best sights in Cremona are clustered around the central square.
Torrazzo Bell Tower
There are 83 towers in Cremona. The 3rd-tallest brick tower in the world, Cremona's 14th-century, 111-meter-tall Torrazzo soars above the city's main piazza. You can climb its 502 steps to the top and enjoy a breathtaking view. On the outside facade of the bell tower, you can see the largest astronomical clock in the world.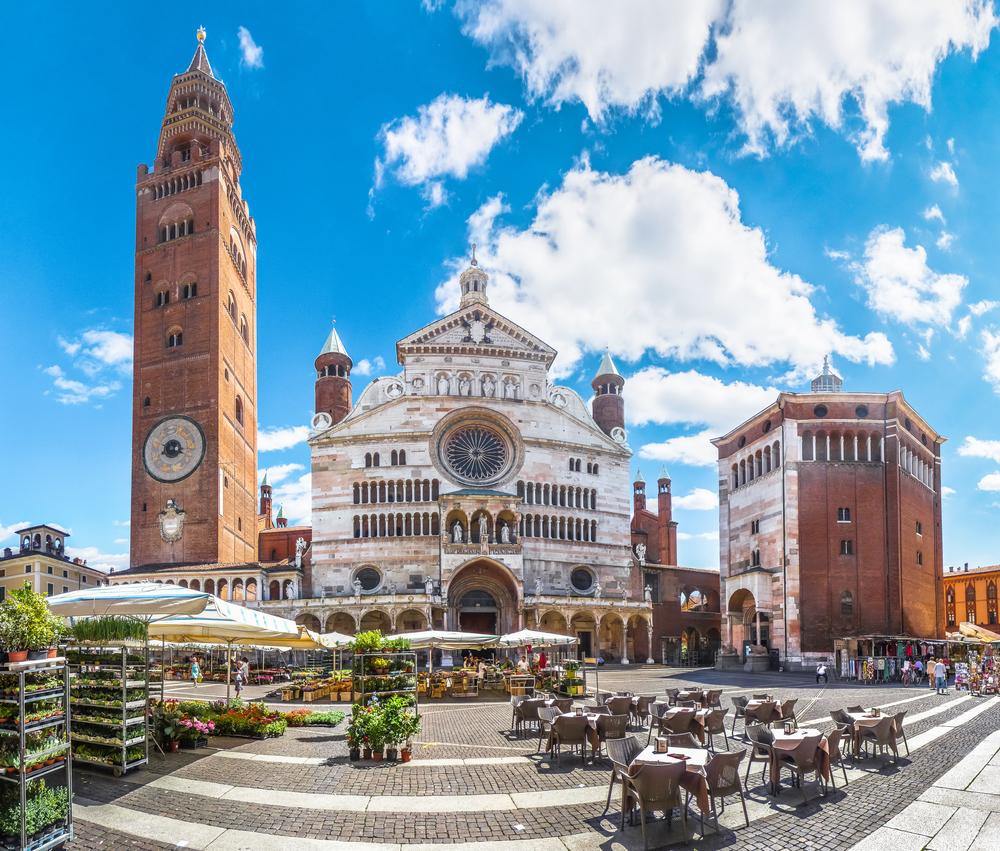 Cremona's Cathedral
Cremona's Romanesque Cathedral dedicated to the Assumption of the Blessed Virgin Mary dates back to the 12th century. The complex is very large and each facade has a different appearance to take in. Very impressive from the outside, the octagonal 12th-century baptistery nearby is a Cathedral annex, where young infants would be baptized before being allowed to enter the church.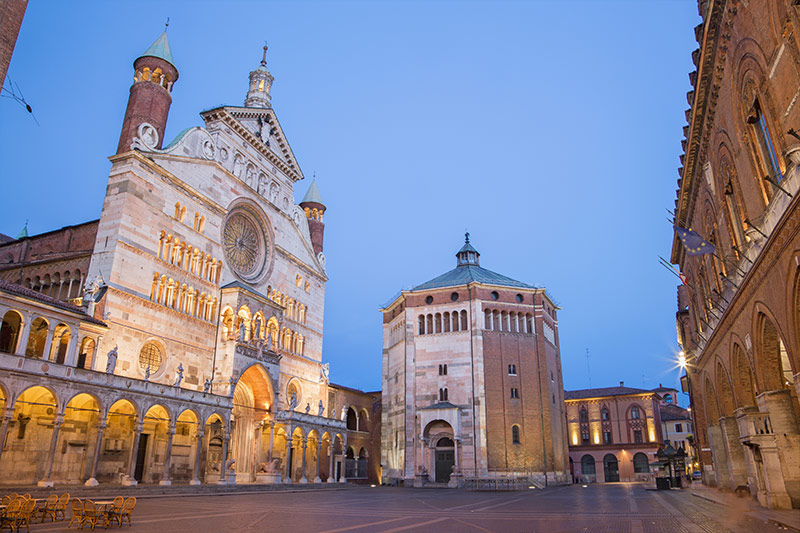 Violin Museum (Museo del Violino)
The gorgeous state-of-the-art Violin Museum in the city centre is the main attraction for most visitors to Cremona. It is a musical instrument museum, renowned for its historic collection of stringed instruments that includes:
violins;
cellos;
violas;
double basses.
Take the museum's audio tour available in several languages. Here you can even see luthiers in action.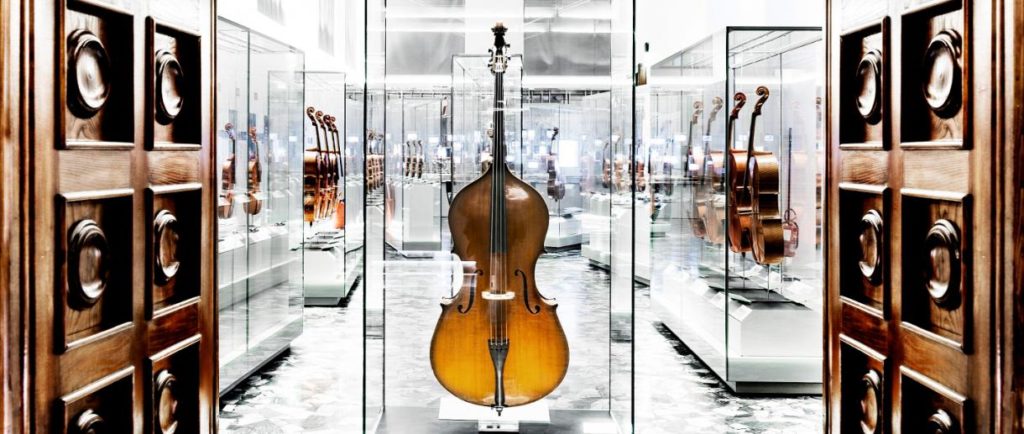 Contact us to plan your Italian holiday.