A tour of Florence, basking into the many excellences of Tuscany
Florence is by far a must-see, whether you're just visiting Tuscany on the fly or plan to spend some leisure time amidst the luxuries and comforts of this beautiful corner of Italy. Of course, Florence's prestige dates way, way back in time, and for many centuries the town has been renowned as a pole of attraction for the wealthy and the bièn elevè. Walking the streets of this timeless town means diving right into its sumptuous historic tradition, which you can breathe as you delve deeper and deeper into Florence's outstanding beauty.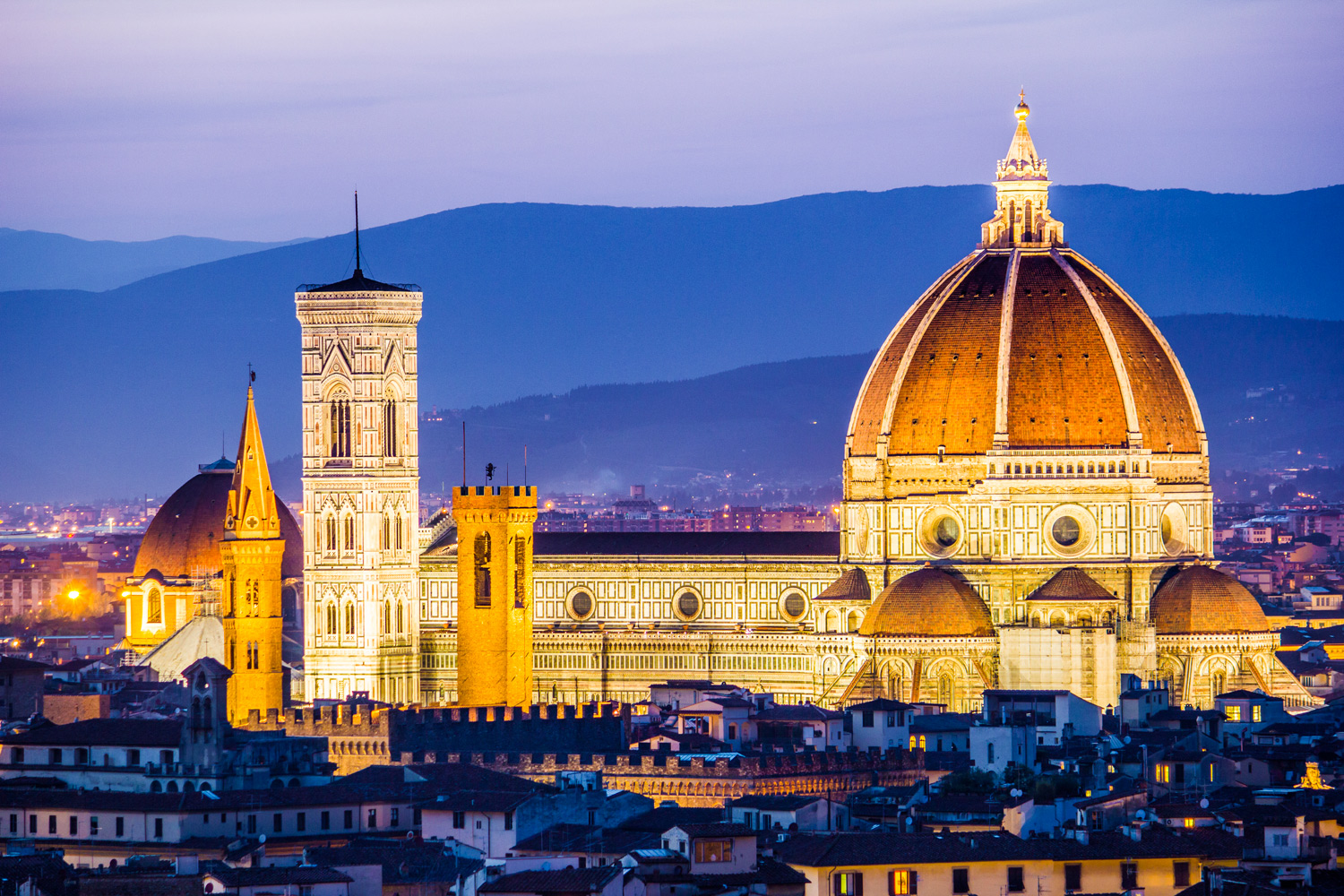 This isn't your everyday tourist destination – and you're not an everyday sightseer either. So when you set out on a trip of Florence, you do so with the intent to bask into its splendour, taking in as much of its excellences as you possibly can – whether it's artistic treasures, ultra glamorous shopping, fine jewelry craftmanship, or delicious gourmet delicacies savored in an exclusive five-star restaurant. Fantastic! Florence has it all – and much more else besides. Take a dive into this wondrous treasure trove of opulence and Italian luxury!
The Uffizi Gallery and the Gallery of the Academy of Florence
Better start right off with the top of the pop – and that's saying something! The Uffizi Gallery is storically renowed as one of the most important museums worldwide, right up there with the Louvre and the British Museum. You cannot walk its halls without feeling powerfully overwhelmed by the grandeur of the historical, architectural and artistic masterpieces on display. The painstaking level of work and care that went into the creation of such wonders as Sandro Botticelli's "Birth of Venus" and "La Primavera", Rembrandt and Velasquez's self portraits, Rubens's "Triumph of Henry IV in Paris", Michelangelo's "Doni Tondo", Leonardo Da Vinci's "Annunciation" and Titian's "Venus of Urbino" is a living testament not just to the enormous talent of the artist, but to timeless artistic traditions, influences and styles. As much as the Uffizi Gallery takes the breath away with its magnificience, though, the Gallery of the Academy is right up there in the list of places you must not miss during your stay in Florence. Don't make the mistake to think the Gallery's only highlight is Michelangelo's glorious "David" – you'd be missing quite a lot. This fabulous collection of artistic masterpieces includes sculptures, paintings, antique Russian icons, and even musical instruments; works by Michelangelo, Gianbologna, Botticelli, Filippo Lippi, Perugino, Bartolini and Giotto, just to name some of the greatest and the most spectacular. Take time to explore the Gallery – its many halls and the countless treasures on display; there's a lavish world of priceless artworks and gorgeous exhibitions for the artistically inclined, and many wonders to discover. It's well worth a first, second and third visit.
Ponte Vecchio and the Florentine fine jewellery tradition
Time for a totally different – but no less dazzling – feast for the eyes! And we don't mean just the tremendous historical value of the Ponte Vecchio. Florentine fine jewellery creations have been known worldwide for their flawless beauty and intricate designs – they are in fact as much a reason of pride for the town as its historic background, and admired through the centuries for the incredible levels of perfection and detail that goes into their careful crafting. You don't have but to take a stroll across Ponte Vecchio to be literally swept off your feet by the amazing jewelry shops with their unique creations.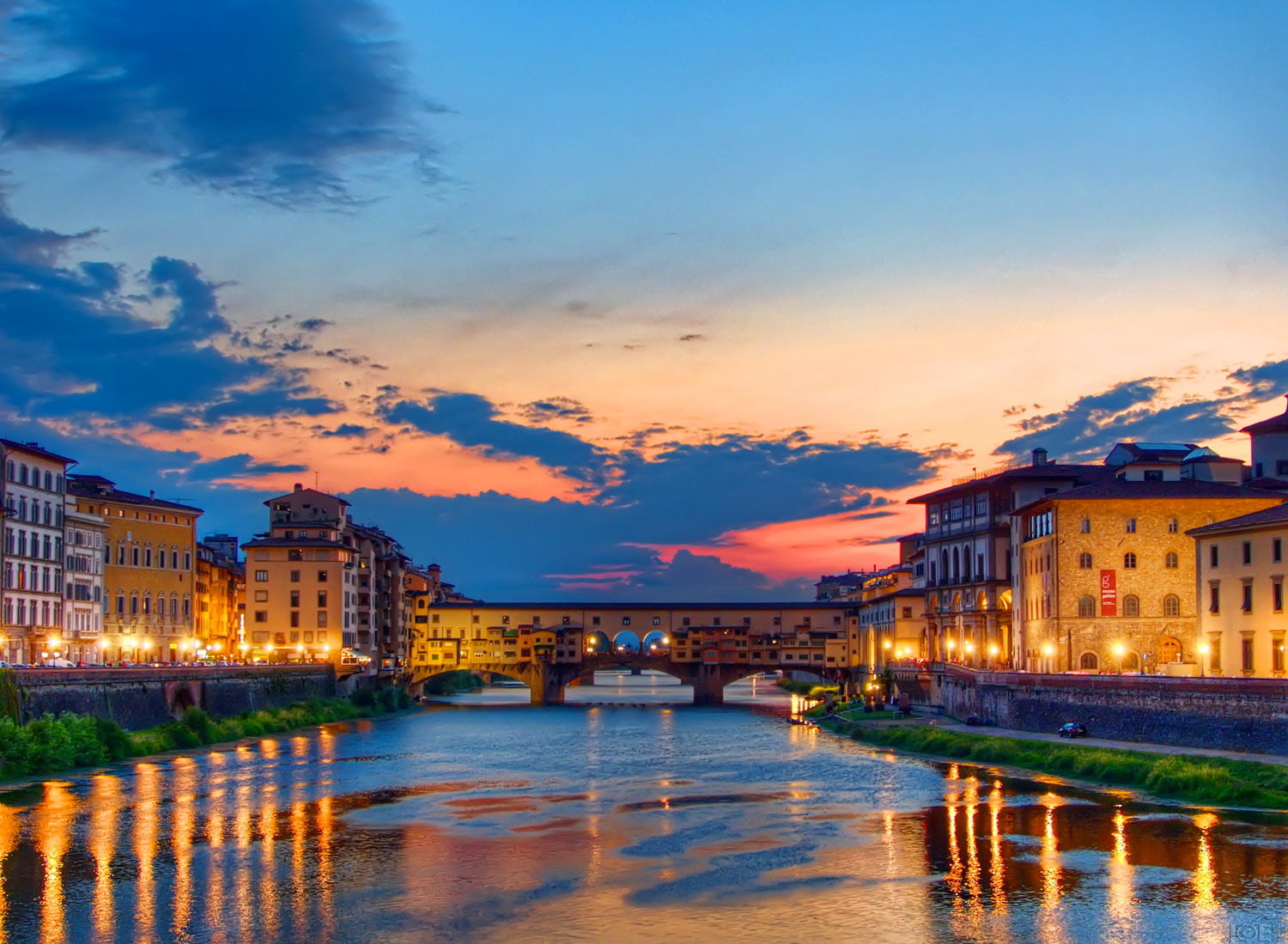 Every item for sale in the many jewelry shops on the Ponte Vecchio is an exclusive labour of skill, dedication and passion, the likes of which are seldom found anywhere else. By the end of the transaction, you'll be buying an unique, stand-alone work of incommensurable elegance and beauty – and a homage to the many great artisans and fine jewellery craftsmen who bestowed their masterpiece upon Florence. Whether you plan to rely on the advices and assistance of your very own qualified personal shopper – like the ones provided by Italian Luxury Consulting – or just want to flounder freely in a gorgeous, light-spattered dream of gold, silver and precious gemstones, you must not skip with appointment with glamour and luxury!
Scout the most influential Florentine boutiques and indulge your shopping needs!
From the peaks of jewelry to the peaks of fashion, on a non-stop ride through the many sumptuous boutiques of Florence. Yeah, the town's just that chic. You can stoke yourself with all the latest trends in the renowned ateliers littering the streets; you'll find exclusive models, the latest creations of world-celebrated brands like Gucci, Coveri, Cavalli and Ferragamo, and a wide array of reveries of colors… styles… and fashion influences beckoning you from the windows. Taking a tour of the many exclusive boutiques that Florence offers means indulging a dream of wealth, comfort and outrageous beauty. In fact, Florence is one of the Italian pathmarks of the high fashion industry, housing a plethora of fashion houses in the historic center as well as the iconic slew of Pitti events and exhibitions. You may think, when it comes to fashion, that you've seen it all – but a tour of Florence's high fashion district might still reserve one dazzling surprise (or two!) and leave you slack-jawed… enraptured… in the throes of a powerful urge to see (and buy) more and more of the lavish creations on display before your very eyes. Ever wondered why Florence has established such a fame for itself in the world of fashion? It ain't for nothing, you know. And if you think this hyperbolic rant might be just that – well, you'll just have to see it for yourself. Florence awaits – and is up to the challenge. Will you be there?
A choice luncheon in the most exclusive, posh restaurants of Florence
What's a town without an exclusive offer of quality food and wines – better if typical, artfully wrought, and of finest flavour? Choice food, in the end, plays a no less significant role in your enjoyment of a holiday than accomodations and entertainment. So if you're eagerly looking forward to your Florentine holiday as an opportunity to try new delicious recipes from the Italian tradition, you've come to the right place. There's a vast assortment of high-end, prestigious restaurants where you can treat yourself at the end of your day of compulsive shopping and glorious sightseeing. Savor the all-Italian, mouth-watering delicacies crafted by five stars chefs, served in a gorgeous, romantic atmosphere that you just won't find elsewhere. Steak is, of course, a primer; if you love your meat, you'll be amazed by the richness of flavour of this  2-inches thick, grilled masterpiece, usually served with just a sprinkle of virgin olive oil and salt. Likewise, vegetarians will be head over heels for that unique, delicious combination of spinaches, onion and tomatoes known as Zimino. And it goes without saying that your meal – whether it's a six courses dip into Florentine tradition, or a dabble in the perfumes and flavours of nouvelle cuisine – should be accompanied by excellent wines. Florence's traditional wineries offer some of the best Italian picks, acclaimed by sommeliers all over the world for their particular fragrance, their brilliant colours, and their rich textures. You can't claim you've really tried the wines of Italy before you've enjoyed a sip – or two – of Chianti, or Vinsanto.
A couple tips for an exclusive Easter vacation in glamorous Florence
With Easter 2017 just around the corner, you've been likely planning where to go and what to see, so as to get the best of your Easter vacation. At this stage you've probably already made up your mind, but if you're still in doubt, Florence might be an ideal destination. Round about Easter, the town is swept in a whirlwind of activities and celebrations that might make your stay all the more noteworthy. On top of exclusive shopping, first class dining and relaxing strolls in the country amidst wineries, castles and beautiful sceneries, your Easter vacation should by all means include the traditional Explosion of the Cart, which triumphantly kicks off Easter right from the middle of Piazza Del Duomo. The historic fireworks parade is deeply embedded in the Easter celebrations, representing both a symbol of Florence's tradition and a highly awaited folkloristic event. Be sure to take a lot of pictures and videos – whether on your own or through the professional services of a bespoke tour operator like Italian Luxury Consulting. These are emotions you'll want to live again – and again.
Would you like to live this experience ? Contact us for more informations by clicking here